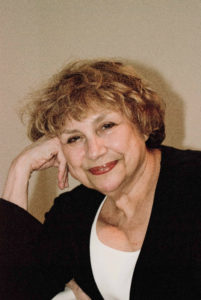 By Diane Batshaw Eisman, M.D. FAAP Doctor Eisman, is in Family Practice in Aventura, Florida with her partner, Dr. Eugene Eisman, an internist/cardiologist
There was a time when I was only a tiny cranky moppet, just waddling around, whining and complaining.
I screeched to my mother that I was bored. Her answer is engraved upon my memory, "Once you learn to read, you will never be bored again."
Before the Internet,
Before I pads and kindles,
Before podcasts and audio books, there dwelt in the city of Mainz, a German goldsmith and inventor, by the name of Johannes Gutenberg.
It was because of Gutenberg that the Printing Revolution began. In 1440, he invented the Printing Press. Prior to Gutenberg's press, the machines of the Renaissance could only achieve about 3500 pages a day.
Using his invention of movable, reusable type, Gutenberg was able to produce pages at an incredible speed.
The name of Johannes Gutenberg remains au courant due to the Project Gutenberg, founded by Michael Hart.
It was many centuries later in 1971 that Michael Hart dreamt of making books readily available without charge. And so he began the Gutenberg Project, thus creating the oldest library of digitized books.
His first digitization was the United States Declaration of Independence. At that time, Hart was a student at the University of Illinois. He was able to use the university's Xerox Sigma V mainframe computer in their Materials Research Lab. Having been gifted with unlimited computer time, worth a great deal of money, he felt he had to "give back" this gift. In the beginning, text had to be entered manually.
It wasn't until 1989 that optical character recognition and scanners were available, making it much easier and faster to enter texts.
In 2004, Hart said, "The mission of project Gutenberg is simple: to encourage the creation and distribution of e-books," and his intention is "to provide as many e-books in as many formats as possible for the entire world to read in as many languages as possible." The Gutenberg Project is invested in the preservation of books over the long term.
There is no detailed selection process, no set of specific criteria. The work of creating this collection was been accomplished with the help of volunteers. Only books that are in the public domain are selected for inclusion; and the volunteers choose whatever interests them.
This massive project is careful to respect copyright laws and save records of copyright clearances.
As of last year, the project was not accessible in Germany and Italy (applications for permission in Germany have been filed with the Federal Court of justice and are pending).
And so, my mother was correct. Since I learned to read, my world is tremendously expanded and boredom has not recurred.
Thanks to Johannes Gutenberg, Michael Hart and the Gutenberg project, there is always another wonderful book to read, freely available to us all.
Dr. Curmudgeon suggests "Bitter Medicine", Dr. Eugene Eisman's story of his experiences–from the humorous to the intense—as a young army doctor serving in the Vietnam War.
Bitter Medicine by Eugene H. Eisman, M.D. –on Amazon
Doctor Curmudgeon® is Diane Batshaw Eisman, M.D., a physician-satirist. This column originally appeared on SERMO, the leading global social network for doctors.
SERMO www.sermo.com "talk real world medicine"
Contact the Feature Writers