Former Secretary of State General Colin Powell DEAD at 84 – World News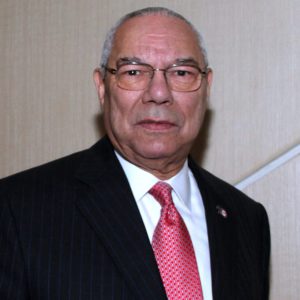 By Geoffrey Huchel
Colin Powell, the first Black US secretary of state, died October 18, 2021, from Covid-19 complications amid a cancer battle, in Bethesda, Maryland. He was 84.
Powell served as United States Secretary of State from January 20, 2001-January 26, 2005 under the George W. Bush administration. Prior to that, he served as United States National Security Advisor under the Regan administration from November 23, 1987-January 20, 1989, and from October 1, 1989-September 30, 1993 was the 12th Chairman of the Joint Chief of Staff under George W. Bush and Bill Clinton. He also served as a General in the United States Army from 1958-1993 and was a veteran of the Vietnam and Gulf Wars.
Powell received several civilian awards including two Presidential Medals of Freedom, the Congressional Gold Medal, the Presidential Citizens Medal, the Secretary of State Distinguished Service Medal and two Ronald Reagan Freedom Awards.
Additionally, in 1995 Powell released his autobiography "My American Journey", and then in 2012, while in retirement he wrote another book, "It Worked for Me, Lessons in Life and Leadership".
Ringside Report sends our condolences to Colin Powell's family during their time of grief.
[si-contact-form form='2′]