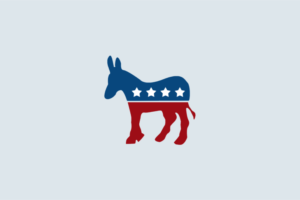 By Joyce Davis
I see myself as a person who observes her surroundings. When I look at the Democratic Party I wonder if they want Joe Biden to be a one term president? Maybe they do not care about that because so many seem to focus on their own agendas. It seems faux pa to criticize the party but I am tired of letting democracy slip through our fingers because we do not know how to pull together. Do we won't change? I mean real change.
Mitch McConnell supporting a bill in the Senate for infrastructure should make you question what's in the bill? Is he getting everything he wants in the bill? Did he work on helping to create this bill? What exactly does he get out of supporting a Democratic bill? What he gets is to watch the Democrats take down Biden. They can't blame Republicans on this. If Democrats pulled together it's a done deal, but instead Democrats are fighting Democrats. (Yes, we see you Manchin and Sinema.)
Progressives demand to be heard; as they should, but at the cost of nothing getting done. At the cost of handing every Republican an alternate talking point from January sixth.
If 2022 is lost then 2024 goes with it. Republicans are setting things up to where our votes do not count. I could be wrong but maybe we are focused on the wrong thing. This fight is a long fight. We need wins. We need consecutive wins. We need to play this game like our lives depended on it, because our lives depend on it. I know it sounds hyperbolic but look at what they were able to do in Texas with a Democratic president at the helm. They walked right over Roe V Wade. Voting rights are up in the air not only in Texas but a plethora of other states. We need to fight and we need to win.
I do not want to stand in the way of progressives. EVER. I do want them to see what is on the line. I could be wrong in believing that democracy is weakening and we need all cars on deck but I cannot help what I see with my own eyes. We are dividing each other.
Tell me how it would be possible for a former president to lead an insurrection against his own country but we are the one's playing defense? They are literally fighting to protect domestic terrorists, but we are worried we won't have 2022 in the bag? What country is this? Domestic terrorists should not ever have a chance at winning anything. Yet….
I could be wrong on how I see things. I am the 'new to politics girl', but I am also the person who observes her surroundings. We should not lose one single seat in 2022, and we should make them lose some seats. We won't do this at the course I see displayed ahead. The stakes are very high. I wish I was making it all up. Democracy is in danger and fighting against ourselves is only giving people who have no hand the upper hand. I could be wrong but hear my heart. We need everyone in this fight together.
Contact the Feature Writers