"Friends" Actor James Michael Tyler Dead at 59 – Entertainment News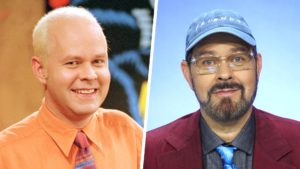 By Geoffrey Huchel
James Michael Tyler, best known for his role as Gunther on the hit television series FRIENDS (1994-2004) passed away October 24, 2021, after battling stage 4 prostate cancer. He was 59 years old.
Tyler's "Gunther", the manager of "Central Perk" was a recurring character on FRIENDS, often found himself involved in the everyday events of the six friends' lives. Tyler appeared in 148 episodes and all ten seasons of the series and went on to become a fan-favorite.
Tyler's additional film and TV credits include THE ROOMATE (1992), MOTEL BLUE (1997), JUST SHOOT ME (1997-2003), SABRINA THE TEENAGE WITCH (1996-2003), SCRUBS (2001-2010), NOBODY'S WATCHING (2006), LIVE WITH IT (2008), EPISODES (2011-2017), MODERN MUSIC (2013-), and THE GESTURE AND THE WORLD (2020). Tyler also participated in the highly-anticipated FRIENDS reunion special, THE ONE WHERE THEY GET BACK TOGETHER earlier this year.
Ringside Report sends our condolences to James Michael Tyler's family during their time of grief.
[si-contact-form form='2′]