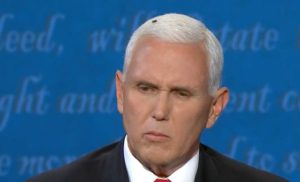 By Joyce Davis
One day in July America was born. Originally, we belonged to Great Britain. The Revolutionary War was us rebelling against Britain. We don't really talk about it as a civil war but it was just that, a civil war. It wasn't until France entered into the fight to help the British Colonist succeed from British control and governing. The Revolutionary war was an insurrection against Great Britain which resulted in a new nation and America's independence. Every July fourth we celebrate America's independence as a national holiday. We have not forgotten nor will we ever forget.
One day in September America was attacked by foreign terrorists. Members of the Taliban, under the leadership of Osama Bin Laden, flew planes into American buildings. This act changed America forever. A new government agency was created that same year called the Transportation Security Agency. The next year we created Homeland Security to help protect us against foreign attacks. Every September eleventh we remember those that perished and we honor the first responders who risked their lives in order to save lives. We have not forgotten nor will we ever forget.
One day in January we were attacked by domestic terrorists. Members of the MAGA movement under the leadership of the then President, Donald J. Trump. I wish I could report that America stepped up and did what needed to be done, but instead we have Republicans who have decided to support the domestic terrorists. Mike Pence, who those very insurrectionists were chanting to hang, wants us to ignore what happened as if it was just another day. For the life of me I can not understand why Americans are protecting people who attacked America instead of protecting our failing democracy. There are those of us who will not let this go unchecked. We have not forgotten nor will we ever forget.
America is in a civil war against itself. Some want to ignore that and call it politics. They want to call insurrectionists, political prisoners. They are not. They attacked their own country and that is a crime punishable by death. Mike Pence made statements so the MAGA people will embrace him when he runs for president. They won't embrace him ever. Trump will never again embrace him. He is protecting his political career instead of protecting America. There is no savior coming to protect us. Unless or until Republicans wake up and see that the attack was not against Democrats but against America, we will keep losing our democracy like an open window with the air conditioning on. Unless we close the window of domestic terrorism, protecting insurrectionists, or protecting a disgraced president that tried to attack his own country we will keep losing our air of democracy. We must not ever forget.
Contact the Feature Writers