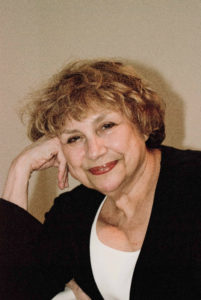 By Diane Batshaw Eisman, M.D. FAAP Doctor Eisman, is in Family Practice in Aventura, Florida with her partner, Dr. Eugene Eisman, an internist/cardiologist
Hemlock is such a beautiful herbaceous plant: with its tiny white flowers all clustered together, and its unusual stem, so smooth and green, purple or red on the bottom half. The leaves are lacy triangles and grow to about one and one half feet in length and are almost as wide. The entire plant is often five feet in height… as tall as a small physician!
What gives this plant its toxicity is conine. Conine is a poisonous alkaloid with a chemical structure similar to nicotine.
Why am I fascinated by this lethal herb?
Recently, my frequently wandering thoughts have led me to think of Socrates
Why would this great philosopher be sentenced to death?
Did he murder somebody?
Steal a great treasure?
Was he a violent man?
Socrates was a resident of Athens. At the time of his trial, 399BC, Athens was a democracy taking great pride in freedom of speech. Referred to as a radical Democracy, Athens had an unusual form of government. The citizens voted for their government and they were also the government itself. Athenians voted on everything, including judicial decisions.
So what did Socrates do that placed him on trial? Not a popular man, his colossal crime was his courage in standing up for what he believed.
The philosopher's huge wrongdoing was his disbelief in the Gods. Therefore, as a teacher, he was accused of being a corrupting influence on the youth.
In the culture of that time, these were crimes meriting severe punishment: it was erroneously thought that he dared to introduce new gods and with his influence on young people of the state, he was a great threat.
His outspoken beliefs and defiant attitude made him an unpopular man. It was the intolerance of his fellow citizens that placed him on trial
The victim of irrational trumped up charges; his trial consisted of three citizens of Athens who spent three hours presenting their arguments against this seventy year old man. Socrates then defended himself for three hours.
The trial concluded with Socrates being found guilty of "impiety," and "corrupting the young."
Plato, who had been at the trial, portrayed Socrates as a victim of great ignorance, who might have been acquitted if he had made concessions to his accusers.
From Wikipedia, ""The unexamined life is not worth living" (Ancient Greek: ὁ … ἀνεξέταστος βίος οὐ βιωτὸς ἀνθρώπῳ) is a famous dictum apparently uttered by Socrates at his trial for impiety and corrupting youth, for which he was subsequently sentenced to death, as described in Plato's Apology (38a5–6).
For these criminal acts, Socrates was sentenced to death. Urged by friends to run from Athens, he refused to do so and died by drinking that infamous tea of hemlock.
Should you see a hemlock plant…be very careful. Even though you are too wary to ingest it, don't crush the leaves or roots. In addition to its toxicity, the crushed plant has a disgusting, rank odor that will send the bravest fleeing. Not a plant to be trifled with, in any way, shape or form.
Contact the Feature Writers