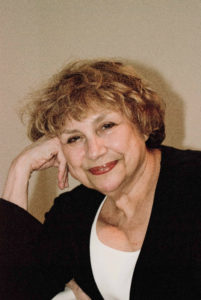 By Diane Batshaw Eisman, M.D. FAAP Doctor Eisman, is in Family Practice in Aventura, Florida with her partner, Dr. Eugene Eisman, an internist/cardiologist
Dr. Dominique Jean-Larrey is considered the first modern military surgeon. The term "modern" is used rather loosely in that Dr.Larrey was appointed Chief Surgeon of the French Army In 1799.
This surgeon and military officer served in the French Revolutionary Wars and in the Napoleonic Wars.
Hippocrates, the Greek physician, often called the "Father of Medicine," is quoted as saying "war is the only proper school for surgeons."
Dr. Larrey became a seasoned surgeon in the battlefield.
Before Larrey appeared on the battlefield, there was no concept of triage, the process of allocating resources to the most severely injured. (The word, "triage" comes from the French word Trier, meaning, "to sort.")
Physicians would treat according to "class;" officers being first, then lower ranks and finally enemy prisoners. Larrey instructed his physicians that "Those who are dangerously wounded must be tended first entirely without regard to rank and distinction." A compassionate man, Dr. Larrey insisted on treating all soldiers alike, whatever their nationality.
Hospitals were far behind the front lines, usually at least three miles away, and wounded soldiers were often carried by their comrades, or transported by vehicles which moved slowly, taking days to reach a hospital. Sometimes, the injured were even abandoned.
Dominique Larrey organized "flying ambulances," with teams of surgeons. Adapting the horse drawn vehicles of the artillery, he used them to deliver surgeons to the battlefield to render first aid, and even operate in the field. He understood the increased survival of immediate care and surgery to those with critical injuries. These vehicles could then move rapidly to hospitals for further treatment.
Larrey wrote in his memoir, "The function of the organization is to rescue the wounded on the field of battle and having given first aid, to transport them to the first line of hospitals."
In the battlefield, he learned to innovate, using snow and ice as an anesthetic to preserve wounded limbs and even before amputations.(However, during the War of 1812, in Russia's devastating cold winter, he created worse problems. Dr. Larrey advised soldiers to rub snow on their frostbitten fingers. This scraped off the skin which led to severe infections and death).
He recognized that mortality was higher when amputation was delayed and he developed a technique, known as Larrey's amputation, a method of amputating at the shoulder joint. Previously, surgeons delayed amputations which resulted in gangrene and death. When they did amputate, the approach was to cut the limb in a circular manner and then cover up the stump with stretched skin. These usually became infected and the closure broke down. Larrey used a technique of cutting well above the wound, and created a tension free closure
Dr. Larrey was also the first physician to do a pericardiocentesis in the field. He treated a man who had a knife wound in his chest. As the heart had been pierced, blood began to fill the pericardial sac which surrounded the heart. Larrey evacuated the clots and fluid, and the patient did well, until several weeks later, when he died from an infection.
Frequently in the path of enemy fire, this great physician and compassionate man was sometimes forced to use a pistol and sabre to protect his patients.
Dr. Dominique-Jean Larrey wrote, "To perform a task as difficult as that of a military surgeon, I am convinced one must often sacrifice oneself, perhaps entirely, to others, must scorn fortune, and must maintain an absolute integrity."
A fitting description of Dr. Larrey himself.
Dr. Curmudgeon suggests "Bitter Medicine", Dr. Eugene Eisman's story of his experiences–from the humorous to the intense—as a young army doctor serving in the Vietnam War.
Bitter Medicine by Eugene H. Eisman, M.D. –on Amazon
Doctor Curmudgeon® is Diane Batshaw Eisman, M.D., a physician-satirist. This column originally appeared on SERMO, the leading global social network for doctors.
SERMO www.sermo.com "talk real world medicine"
Contact the Feature Writers