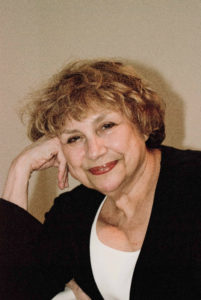 By Diane Batshaw Eisman, M.D. FAAP Doctor Eisman, is in Family Practice in Aventura, Florida with her partner, Dr. Eugene Eisman, an internist/cardiologist
Despite the intermittent crankiness of Dr. Curmudgeon herself, the residence is a serene home.
In addition to his own professional work (which may or may not be revealed in a subsequent column), Siberian Husky Galahad manages the entire household.
Hero Doctor, a cardiologist, is husband to the cranky physician.
At this moment, Renpet, the feline who retired (really?) from the CIA is at home between her frequent abrupt peregrinations to parts unknown.
It is evening and Gally (his family nickname) had just returned in time to join the rest of the family at dinner. All were in residence.
Sitting at the table, the Husky moved food around on his plate, while staring off into space with a most enigmatic smile.
Doctor Curmudgeon nudged her Siberian Husky cousin, "Gally, what is wrong with you? Hero Doctor made one of your favorites."
Continuing to smile, the husky thanked the curmudgeon for her concern, indicated that he was quite well and attended to his meal.
"It's that beautiful Samoyed next door," said Renpet.
"Galahad is completely mesmerized by her," added Hero Doctor.
Doctor Curmudgeon loved words. Mesmerized was not new to her; but she could hardly wait to finish her meal and race down to her computer to delve into its origins.
The Oxford Dictionaries define mesmerize as "hold the attention of someone to the exclusion of all else or so as to transfix them."
The word originated from the name of a Viennese physician, Franz Anton Mesmer.
Dr. Mesmer was born in 1734 and practiced at a time when electricity was thought to be a fluid.
In his doctoral thesis, he wrote of a fluid magnetic therapy which was curative: "all bodies-animals, plants, trees, water, even stones-are impregnated with this magic fluid, which might be propagated to a considerable distance."
Mesmer believed that the source of most illness was due to an animal magnetism that created a block in the flow of a liquid body substance. In order to unblock the flow of bodily fluids, he hovered over his patients with magnets. Convinced that Mesmer's treatments worked, the wealthy in Paris and Vienna began to flock to him.
Eventually, he realized that he did not need his magnets. By only using his hands, he was able to achieve the same results.
Becoming quite a showman, he began to use hypnotic suggestions and music to convince his patients that they were now unblocked and cured.
His procedure, from Wikipedia:
"Mesmer treated patients both individually and in groups. With individuals he would sit in front of his patient with his knees touching the patient's knees, pressing the patient's thumbs in his hands, looking fixedly into the patient's eyes. Mesmer made "passes", moving his hands from patients' shoulders down along their arms. He then pressed his fingers on the patient's hypochondrium region (the area below the diaphragm), sometimes holding his hands there for hours. Many patients felt peculiar sensations or had convulsions that were regarded as crises and supposed to bring about the cure. Mesmer would often conclude his treatments by playing some music on a glass harmonica."]
Franz Anton Mesmer, a physician, charlatan, showman and likely a true believer in animal magnetism… his name is now a verb! To mesmerize.
And how appropriate to describe Galahad's feeling for a certain Samoyed!
Dr. Curmudgeon suggests "Bitter Medicine", Dr. Eugene Eisman's story of his experiences–from the humorous to the intense—as a young army doctor serving in the Vietnam War.
Bitter Medicine by Eugene H. Eisman, M.D. –on Amazon
Doctor Curmudgeon® is Diane Batshaw Eisman, M.D., a physician-satirist. This column originally appeared on SERMO, the leading global social network for doctors.
SERMO www.sermo.com "talk real world medicine"
Contact the Feature Writers