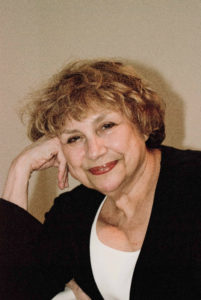 By Diane Batshaw Eisman, M.D. FAAP Doctor Eisman, is in Family Practice in Aventura, Florida with her partner, Dr. Eugene Eisman, an internist/cardiologist
It has been said that I fall asleep in the air as my head is about to make contact with my pillow.
However, every now and them, I have difficulty falling asleep.
And so, I toss and turn. At these times, my Great-Great-Great Grandmother, Dr. Cranky Wangshaw-Vesalius-Steinberger appears to tell me a bedtime story. (One of her famous patients was Sherlock Holmes. When the great detective's primary physician, Dr. Watson was away, Grandma would care for this often difficult patient.)
The welcome swish of her skirts and faint aroma of lavender and vanilla announced her presence.
Knowing it was Grandma Cranky, I settled in, adjusting my head on my pillow and pulling my lilac quilt beneath my chin.
"Dear Child," she began. "It is time you learned about a brave British nurse with whom I once enjoyed a fascinating dinner. I had been invited to present as a guest lecturer to the Brussels Medical Society. And so mutual friends in England arranged my introduction to this remarkable nurse.
"Her name was Edith Louisa Cavell.
"During the First World War, she was treating soldiers in German-occupied Belgium. Edith was an accomplished woman who had worked in hospitals across England. Her fame as a pioneering nurse led a Belgian surgeon to offer her a position as Matron in charge of the first school of nursing in Belgium. And, dear Edith did this very well.
"Nurse Cavell had returned to visit her family in England when the First World War broke. Knowing that she could be a great help, she immediately proceeded back to Belgium.
"Edith turned her nursing school into a hospital in which she treated wounded from all sides and all civilians. She even found a way to help British soldiers who were trapped behind the German lines, and worked with an underground to send them to safety in the Netherlands."
"Grandma," I complained, "This is not a soothing bedtime story. I'm more wide awake than ever."
"Indeed, my dear. But the only times I really have your full attention is when you are my little insomniac. As an educated woman, you need to be aware of others who came before you, their deeds, their history, their bravery."
I nodded my head. Grandma Cranky is always right.
Sighing, she continued, "There is a tragic end to the story of Nurse Edith Cavell.
"This remarkable woman was working behind German lines, giving shelter to French, British and Belgian soldiers and because of her, over two hundred allied soldiers escaped across the border to safety.
"Before she left England for Belgium, her friends tried desperately to convince her to stay and not head for German occupied Brussels. On her arrival in Brussels, she admonished the other nurses, 'Any wounded soldier must be treated, friend or foe. Each man is a father, husband or son. As nurses you must take no part in the quarrel-our work is for humanity. The profession of nursing knows no frontiers.'
"Edith Cavell had links to British Intelligence; and so German authorities became aware of her.
"After an investigation, Nurse Cavell was arrested, tried and found guilty of treason for smuggling allied soldiers out of Belgium
"In 1915, on October 12, she was executed by a German firing squad.
"A close friend of mine, Sir Arthur Conan Doyle wrote: 'Everybody must feel disgusted at the barbarous actions of the German soldiery in murdering this great and glorious specimen of womanhood.'
As she tucked me in, Grandma Cranky said, "I know this is not a pretty story, but it important that we not forget this courageous woman.
"Good night, my dear."
Dr. Curmudgeon suggests "Bitter Medicine", Dr. Eugene Eisman's story of his experiences–from the humorous to the intense—as a young army doctor serving in the Vietnam War.
Bitter Medicine by Eugene H. Eisman, M.D. –on Amazon
Doctor Curmudgeon® is Diane Batshaw Eisman, M.D., a physician-satirist. This column originally appeared on SERMO, the leading global social network for doctors.
SERMO www.sermo.com "talk real world medicine"
Contact the Feature Writers