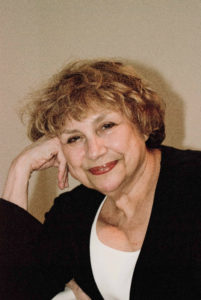 By Diane Batshaw Eisman, M.D. FAAP Doctor Eisman, is in Family Practice in Aventura, Florida with her partner, Dr. Eugene Eisman, an internist/cardiologist
It is well known that my surname is Curmudgeon.
It is simply my name
Curmudgeon is an hereditary name.
However, it suits me quite well. For in the past, there have been many times when I am truly my surname.
Unvaccinated patients who have dared an attempt at entering my office have been removed in the most curmudgeonly manner.
I am often found to be at my best curmudgeonly self when screeching at insurance companies, demanding studies for my patients and howling at issues that affect good paient care.
But, I wonder (although aptly descriptive of me) where my surname came from.
Curmudgeon is not necessarily a pejorative term. Some charming and cantankerous ancestor must have chosen the name for the rest of our line.
There are others who do not carry the actual name of Curmudgeon, but are truly curmudgeons
There is Socrates. Although this philosopher is mainly known through the writings of others, such as Plato, he was definitely a polarizing being in the Athenian society of the day. This curmudgeon refused to acknowledge the gods and he was accused of being a major influence in the corruption of the youth. He was definitely a curmudgeon.
Curmudgeons can be quite loveable: Andy Rooney is an example.
The late and great Andy Rooney was one of the most noted curmudgeons in modern times.
This eminent gentleman was a great curmudgeon. The word came to describe him for his cantankerous and humorous comments on life.
And then there is a very famous literary curmudgeon. Ebenezer Scrooge appeared on our curmudgeonly scene in 1843 in the novella, "A Christmas Carol.
In the writing by Dickens, Scrooge is a selfish, miserly person.
Charles Dickens describes him: "The cold within him froze his old features, nipped his pointed nose, shriveled his cheek, stiffened his gait; made his eyes red, his thin lips blue: and spoke out shrewdly in his grating voice." Not a loveable curmudgeon. I am partial to happy endings; and by the end of the story, Scrooge recognizes the evil error of his ways and becomes a generous man.
Dickens used the catchphrase, 'Bah! Humbug" frequently, and although it was originally used to express Scrooge's feelings about Christmas, it has now found a place in the dictionary.
From the Cambridge dictionary:
"bah humbug an expression used when someone does not approve of or enjoy something that other people enjoy, especially a special occasion such as Christmas"
And to end this humbuggery, I feel obliged to quote from dictionary.com:
"Bah humbug is an exclamation that conveys curmudgeonly displeasure."
INDEED!!!
Dr. Curmudgeon suggests "Bitter Medicine", Dr. Eugene Eisman's story of his experiences–from the humorous to the intense—as a young army doctor serving in the Vietnam War.
Bitter Medicine by Eugene H. Eisman, M.D. –on Amazon
Doctor Curmudgeon® is Diane Batshaw Eisman, M.D., a physician-satirist. This column originally appeared on SERMO, the leading global social network for doctors.
SERMO www.sermo.com "talk real world medicine"
Contact the Feature Writers