Ringside Report's Fight Report of Recent Results and Upcoming Bouts Around The World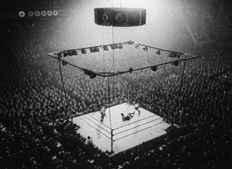 By Donald "Braveheart" Stewart
International – most intriguing
Last Saturday the 29th of January in Warren, Ohio, Ilunga Junior Makabu scrapped a split decision win against Thabiso Mchunu to retain his WBC cruiserweight title. Straight afterwards he called out Canelo. The smart thinking might be to cash in and give Canelo his shot as his second win over Mchunu was a struggle. There is a suggestion that this shall happen in May of this year, but this is boxing… And Makabu ain't the only pebble on Canelo's beach, but there can be few whose title is so ripe for the lifting…
International headline in the UK
As a main support we got the wild hair of yesteryear that is Don King standing next to a WBA heavyweight champion but for once it is hard to know what looked the more ridiculous. On the same bill as one split decision, in Warren, Ohio, Trevor Bryan retained the "regular" WBA heavyweight title against Jonathan Guidry by another split decision. Guidry gave a good account of himself and by all accounts the fight was pretty decent, but Bryan remains the champion nobody realises exists. With the other belts all tied up, Frank Warren looks like he has made a smart move and is looking the most likely to provide Bryan with a half decent opponent: Daniel Dubois. It would not increase anyone's respect for the belt, but it might shut a few critics up for a while and really give us a champion worthy of the moniker.
Fast Forward – the week to come as viewed from one side of the Atlantic
UK – biggest and most notable
There have been grudge matches every week of every month of every year when two people with a latent dislike of the other, have found the opportunity to stand up straight and trade blows. On Saturday the 5th of February the middleweight fight in Cardiff between Chris Eubank Jr. and Liam Williams is an explosive mix of grudge and gripe!
Eubank feels that Williams needs to be taught some manners whilst Williams thinks that THIS Eubank is a disgrace to the Eubank name. If the lead up to this contest is matched by the action in the ring, this is quite a contest. Eubank Jr. looks favorite but like many fringe British fighters, Williams is a tough cookie. I cannot see past Eubank Jr., but Williams might end up asking some difficult questions…
Under the radar
On the same night, Saturday the 5th of February, on the same bill as Eubank Jr./Williams we have the debut of Caroline Dubois. Boxing at lightweight, Caroline is the sister of the aforementioned, Daniel. She faces Vaida Masiokaite, and the hope is that her failure at the Olympics to show what she is capable of shall not be replicated in the professional ring. This is far too important, and I can see the beginning of something special with Daniel's sis!
International – most intriguing
It is certainly all happening on Saturday the 5th of February, as we have in Arizona, the WBA female bantamweight title fight between Jamie Mitchell and Carly Skelly. Whilst there may be a bigger female world title fight this weekend, this shows we have some depth and challenge in the women's game…
Of course, we know Mitchell as she came across the pond and snatched the WBA belt from Shannon Courteney. She is now defending it against another Brit – the unbeaten Carly Skelly. A former Winter Box Cup finalist, Skelly is unbeaten after only 5 fights in the professional game, but is all up for this. There has been some social media stuff that she is ignoring – except in interviews when she makes clear that her talking will happen in the ring, and shall be swiftly followed by the right result… It would be completely incredible if Skelly was to triumph, but there is a lot of unpredictability in the female game… There is the depth beginning to emerge but there is still the likelihood of upsets and stunning contests.
International headline in the UK
On Saturday the 5th of February and back in the UK, we have the international contest for all the middleweight belts between Claressa Shields and Ema Kozin. This is an incredible contest but is just a steppingstone to the real fight we all want to see. As a joint headline with Eubank Jr./Williams, it has attracted in the audience, Savannah Marshall. Marshall is the only fighter to beat Shields in a boxing ring. What we want is a Shields win, a meeting between the two feisty women and a date in 2022 that will see both clash for part two of what could end up being a huge trilogy… maybe
Mentioned in Dispatches…
Boxing is truly back in the UK with 4 fights in Renfrew on Friday the 4th, 7 in Birmingham on Saturday the 5th and on the Cardiff bill we also have super lightweight Harlem Eubank in support of his brother, whilst welterweight Chris Jenkins faces Julius Indongo. In Arizona the fight for the vacant WBC super flyweight title will be between Carlos Cuadras and Wisaksil Wangek. Over in Las Vegas, Keith Thurman is taking on Mario Barrios, as well we have Leo Santa Cruz up against Keenan Carbajal.
Future History – and the week to follow…
UK – biggest and most notable
Saturday 12th February
In Brentwood, Essex, from DAZN, Daniel Jacobs takes on John Ryder in a headline contest that has plenty to make it newsworthy…
Under the radar
Friday 11th February
We have, in York Hall, the return of Scotland's very own Lee McGregor taking on Diego Alberto Ruiz.
Mentioned in Dispatches…
On Friday the 11th, middleweight Danny Dignum takes on Grant Dennis for the WBO European title. On Saturday the 12th February there are 12 fights in Brentwood, 11 in Tolworth, 10 in Sheffield – including heavyweights Dave Allen and Kasha Ali – money on both will not fight but are there to draw the crowd – whilst DAZN is in the Alexandra Palace with super bantamweight Hopey Price, middleweight Felix Cash v Magomed Madiev, heavyweight Johnny Fisher facing Gabriel Enguema and at super bantamweight Ellie Scotney takes on Jorgelina Guanini for the WBA intercontinental title. On Sunday the 13th of February we have another 7 fights in Birmingham to end off a busy boxing weekend.
[si-contact-form form='2′]