Doctor Curmudgeon® The Eye of the Beholder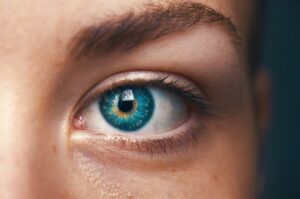 By Diane Batshaw Eisman, M.D. FAAP Doctor Eisman is in Family Practice in Aventura, Florida with her partner, Dr. Eugene Eisman, an internist/cardiologist
At this time of year, we are inundated with far too many ten-best lists.
They are peppered all over social media, newspapers, podcasts and television and radio broadcasts. They are impossible to ignore.
Personally, I have become not only bored, but inured to them.
And then I found something that is not on one of those interminable lists.
An obscurely placed oddity appeared in my email, I found it to be quite bizarre.
It is a beauty contest.
Many people might have missed this piece of news as it occurred during the World Cup.
It featured contestants with long, sculptured legs and fluttering long eyelashes.
Was there an evening gown category?
No.
Did these lovelies waltz across the stage in bikinis?
No.
Were they required to display their talent in singing, dancing, or playing an instrument?
No.
Did they answer a probing question about how they would secure world peace?
Of course not.
They did not speak. They remained silent. They just walked around.
Each beauty had to be at least four years old.
In order to enter this pageant, each participant was carefully examined by a medical committee to ensure there were no artificial enhancements. (Back in 2021, it had been found that 43 contestants had face lifts, Botox and hormones and were therefore disqualified from a similar beauty contest which took place in Saudi Arabia).
This momentous event occurred amid the World Cup in Qatar at the Qatar Camel Mzayen Club.
The contenders in this specific World Cup competition were camels.
These beauties were judged on how poised and graceful they were as they glided in front of the judges. They were rated on the proportion of their heads and of their necks.
In assessing the beauty of a camel, the location of the hump was considered.
The only thing I might notice about a camel is whether he or she has one or two humps. (Camels store fat in their humps. There are times when that must come in quite handy).
Mangiah Ghufran, the winner of the World Cup Camel Beauty Contest was praised not simply for her beauty but also for her gracefulness and poise. She received $275,000 and a well-deserved medal.
After her triumph, she was not interviewed as to how she would spend her prize money. She preferred to relax and ignored the clamoring of the media tor interviews. However, her owner, Fahed Farj Algufrani spoke in her behalf, citing the years of training and hard work she had undergone in order to win this coveted title.
The novelist, Margaret Wolfe Hungerfod wrote in her novel "Molly Bawn" (1878): "It is an old axiom, and well said, that 'beauty is in the eye of the beholder.'"
Dr. Curmudgeon suggests "Bitter Medicine", Dr. Eugene Eisman's story of his experiences–from the humorous to the intense—as a young army doctor serving in the Vietnam War.
Bitter Medicine by Eugene H. Eisman, M.D. –on Amazon
Doctor Curmudgeon® is Diane Batshaw Eisman, M.D., a physician-satirist. This column originally appeared on SERMO, the leading global social network for doctors.
SERMO www.sermo.com "talk real world medicine"
Click Here to Order Boxing Interviews Of A Lifetime By "Bad" Brad Berkwitt