"Eight is Enough" Star Adam Rich Dead at 54 – Entertainment News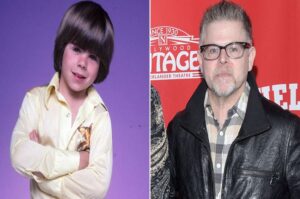 By Geoffrey Huchel
(Publisher Note: Adam was a friend of mine.  I enjoyed having him on The "Bad" Brad Berkwitt Show in November of 2021.  He used our 360 Conversation to discuss mental health to help others.  I am deeply saddened by his death.  Our show is at the bottom of the obituary.  Rest in Peace brother….)
Former child star Adam Rich, known for his role as Nicholas Bradford on the television series EIGHT IS ENOUGH (1977-1981), passed away January 7, 2023, at his Los Angeles area home. No cause of death was given. He was 54.
At the age of eight Rich won the role of Nicholas Bradford on the series EIGHT IS ENOUGH. He rema
ined on the series throughout its entire run and reprised his role of Nicholas Bradford in two reunion movies EIGHT IS ENOUGH: A FAMILY REUNION (1987) and AN EIGHT IS ENOUGH WEDDING (1989).
His additional credits include THE SIX MILLION DOLLAR MAN (1974-1978), THE LOVE BOAT (1977-1987), FANTASY ISLAND (1977-1984), CHIPS (1977-1983), CODE RED (1981-1982), DUNGEONS & DRAGONS (1983-1985), ST. ELSEWHERE (1982-1988), SILVER SPOONS (1982-1987), SMALL WONDER (1985-1989) and BAYWATCH (1989-2001). Rich appeared as himself I the comedy film DICKIE ROBERTS: FORMER CHILD STAR (2003).
As a kid growing up in the 1980s, I remember watching Adam Rich as the youngest Bradford sibling on the beloved series EIGHT IS ENOUGH. Hearing the news of his passing brough me right back to that time of sitting in front of the TV and remembering all the joy he and his former castmates brought me.
Ringside Report sends our condolences to Adam Rich's family during their time of grief.