Actor Robert Blake Dies at 89 – Entertainment News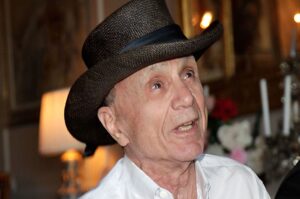 By Geoffrey Huchel
Robert Blake, known for his roles in the TV series BARETTA (1975-1978) and the film IN COLD BLOOD (1967), passed away March 9, 2023, in Los Angeles after a battle with heart disease. He was 89.
Blake began acting as a child working for Metro-Goldwyn-Mayer, appearing in BRIDAL SUITE (1939) and the short film series OUR GANG (1939-1944). He also appeared in 22 entries of the RED RYDER film franchise from 1944-1947. Also as a child actor he appeared in films such as THE BIG NOISE (1944), HUMORESQUE (1946), playing John Garfield's character as a child, and TREASURE OF THE SIERRA MADRE (1948).
Blake's good fortune and experience as a child actor set him up to continue his success as an adult. He appeared in numerous TV series and films including WAGON TRAIN (1957-1965), LARAMIE (1959-1963), BEN CASEY (1961-1966), HAVE GUN-WILL TRAVEL (1957-1963), THE GREATEST STORY EVER TOLD (1965), RAWHIDE (1959-1965), 12 O'CLOCK HIGH (1964-1967), DEATH VALLEY DAYS (1952-1970), ELECTRA GLIDE IN BLUE (1973), OF MICE AND MEN (1981), MONEY TRAIN (1995), and LOST HIGHWAY (1997).
Ringside Report sends our condolences to Robert Blake's family during their time of grief.
Click Here to Order Boxing Interviews Of A Lifetime By "Bad" Brad Berkwitt