THE GOOD SON, the Powerful Story of Ray "Boom Boom" Mancini and the One Night His Career Unraveled in an Award-Winning Documentary – MOVIE NEWS
There are stories in sports that will never be forgotten.
Now, for one of the greatest boxers of them all, a new chapter 
has been written…

JUST IN TIME FOR FATHER'S DAY, JOIN SNAGFILMS 
FOR AN ACCLAIMED DOCUMENTARY ABOUT A BOXING ICON…AND THE ONE NIGHT HIS CAREER UNRAVELED IN THIS POWERFUL, INTIMATE STORY OF FATHERS AND FIGHTERS, LOSS AND REDEMPTION
THE GOOD SON
Street Date: AVAILABLE NOW
Amazon DVD/VOD srp: $16.98/$2.99-$9.99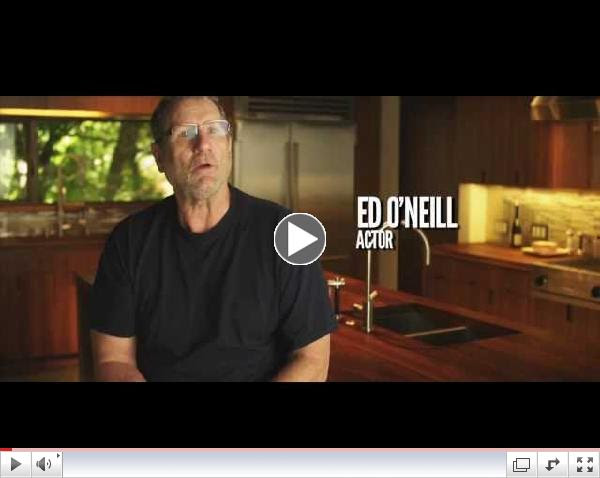 The Good Son Trailer
PROGRAM DESCRIPTION
Frank Sinatra fawned over him.  Warren Zevon wrote a tribute song about him.  Sylvester Stallone produced his life story as a movie of the week.  In the 1980s, Ray "Boom Boom" Mancini wasn't merely the lightweight champ — an adoring public considered him a national hero, the real Rocky.  From the mobbed-up steel city of Youngstown, Ohio, Mancini was cast as the savior of a sport: a righteous kid in a corrupt game, symbolically potent and demographically perfect, the last white ethnic.  He fought for those left behind in busted-out mill towns across America.  But most of all, he fought for his father.  Lenny Mancini, the original Boom Boom, as he was called, had been a lightweight contender himself.  But the elder Mancini's dream ended on a battlefield in November 1944, when fragments from a German mortar shell nearly killed him.  Almost four decades later, Ray promised to win the title his father could not. What came of that vow was a feel-good fable for network television. But it all came apart November 13, 1982, in a brutal battle at Caesars Palace in Las Vegas.  Mancini's obscure Korean challenger, Duk Koo Kim, went down in the 14th round and never regained consciousness.  Three months later, Kim's despondent mother took her own life.  The deaths would haunt Ray and impact his carefully crafted image, suddenly transforming boxing's All-American Boy into a pariah.
Now, thirty years after that nationally televised bout, the story's full dimensions are finally uncovered.  In tracking the Mancini and Kim families across generations, confessions and mysteries from the killing of Mancini's brother to the fate of Kim's son are brought to light.  In scenes both brutal and tender, the narrative moves from Youngstown to New York, Vegas to Seoul, Reno to Hollywood, where the inevitably romantic idea of a fighter comes up against reality.   Featuring appearances by every major character in the story, as well as stars and longtime Mancini friends Mickey Rourke, Ed O'Neill, Sugar Ray Lennon and others, THE GOOD SON is an emotional, extraordinary, and unforgettable film – for fans in both the United States, and South Korea; and for viewers who both are reliving the story, and hearing it for the first time.
Aside from being available to purchase on Amazon, THE GOOD SON is also available to rent ($2.99/SD, $3.99/HD) and buy ($6.99/SD, $9.99/HD) through Amazon Instant Video.  Further it will also air on NBC Sports on Saturday, June 7 at 10pm ET and be available via SnagFilms free streaming site, SnagFilms.com, in July.
BONUS FEATURES 
Deleted scenes and bonus interviews with Ed O'Neill, Mickey Rourke, Sugar Ray Leonard and more
PROGRAM INFORMATION
Type:  AmazonDVD, VOD
Catalog #:
Running Time: 89 minutes
Genre:  Documentary/Sports
Rated:  Not Rated
Aspect Ratio: 16×9 (2.35:1)
Audio:  5.1 Dolby Digital
Language: English w/SDH subtitles
ABOUT SNAGFILMS
SnagFilms' award-winning streaming video platform offers entertainment lovers an extensive library of over 5,000 free movies, TV series and web originals on demand.  The platform provides members the tools to discover, watch and recommend a wide range of professional online video content.  The SnagFilms viewing experience is available everywhere, enabling audiences to watch movies on the web (including thousands of affiliate sites) as well as on sector-leading applications that are available on mobile, set-top box and home entertainment devices.
SnagFilms, Inc., also owns Indiewire, the independent film industry's leading news service and blog network, twice named top entertainment site by the Webby Awards.  Co-founded in 2008 by Ted Leonsis and Rick Allen, SnagFilms, Inc. was named as one of Red Herring's 2013 Top-100 Technology Companies in North America.  Snagfilms.com was a Webby finalist as 2014's top entertainment site and a 2013 Webby Honoree. SnagFilms, Inc. is headquartered in Washington, DC with offices in New York and Los Angeles. For further information, visit snagfilms.com.