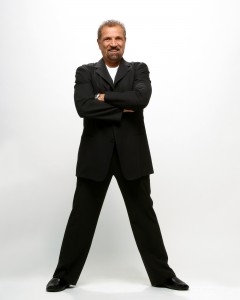 Exclusive Interview by "Bad" Brad Berkwitt
Photo courtesy of Felix Cavaliere
"Our generation did not have the Internet, video games, Facetime, Twitter etc. We had music."—Felix Cavaliere
The man really doesn't need any introduction because it all has been written before. Smooth vocals, countless hits, countless awards and a body of work, which will outlive all of us. Felix Cavaliere has been in the music business for over 50 years and added to the soundtrack of many people's lives for the better.
Whether it's Good Lovin, A Beautiful Morning, Groovin or How Can I Be Sure to name just a few of his hits, you can be sure of one thing, this man who by the way, loves boxing as well, (interview at a later date), is a musician to his very core….. Make sure to see Felix when he appears at The Joint at the Hardrock Casino in Tulsa, OK on December 29, 2014. Tickets are now on sale.
BB: Let's catch up the readers on what you are doing today?
These days are very exciting for me, I am happy to say. I have a new team supporting my career. We just added a new member to the band, Michelle Prentice. Our Christmas album is ready to go, along with Christmas shows. We also have a website, Felixcavalieremusic.com.
Read the rest of this Exclusive Interview with Felix Cavaliere