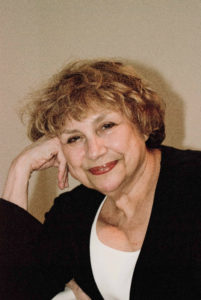 By Diane Batshaw Eisman, M.D. FAAFP
Long ago and far away, I was a little girl.
And (among other things, such as journalist, actress or concert pianist), I wanted to be a doctor.
There were many great physicians around me: an aunt in Montreal who was a gynecologist and whom I had never met, Doctor Mathew Creighton, Drs. Danny Levinthal and Callahan, pediatric orthopedists, and Dr. Fred Stenn; all who cared for me and were exceptional human beings.
Back in those dim dark ages, women in Medicine were not commonplace, especially outside the fields of gynecology and pediatrics
And so I am in awe of those women who blazed trails for us. I doubt if I would have had the courage to go against the grain with so much opposition against my career choice.
Today, I respectfully write about Dr. Elizabeth Garrett Anderson who was the first woman to be qualified officially in the practice of Medicine in Great Britain
Dr. Anderson was convinced that she could study Medicine by another pioneering woman physician, the first American woman to become a doctor, Dr. Elizabeth Blackwell.
She amazes me! Dr. Anderson was somehow able to start the first hospital that was run by women and she was the first woman to become a dean of a Medical School in Britain. Obviously, a person of extraordinary intelligence, she must have had superb powers of persuasion, diplomacy, organization and vitality!
In the nineteenth century, it was unprecedented for a woman to even consider becoming a doctor. So, of course, she was rejected at medical schools. Not to be daunted by all against her career, she enrolled in a nursing school where she could sneak off to attend lectures given to physicians. The students in the class complained that a mere woman was in the class and she again faced rejection and was barred from attendance.
Dr. Anderson discovered that the Society of Apothecaries did not specifically state that women could not take the exams and thus she received a certificate from this group.
But she still could not be recognized as a Doctor of Medicine and so she taught herself to speak French and was accepted at the University of Paris…and…finally received her degree. Yet, in her homeland, she was still not officially recognized as a physician!
But in 1876, a Medical Act was passed that allowed the Medical Community to license any applicant who was qualified, regardless of their sex. Elizabeth Garrett Anderson was, at long last, Dr. Anderson.
And, on top of all her accomplishments, she became the Mayor of Aldeburgh, which made her the first woman to become a Mayor in all of England.
And so, I tip my Chicago Cubs baseball cap to her with great respect and thanks!
Doctor Curmudgeon® is Diane Batshaw Eisman, M.D., a physician-satirist. This column originally appeared on SERMO, the leading global social network for doctors – the virtual doctors' lounge and the home of medical crowdsourcing
SERMO www.sermo.com "home of medical crowdsourcing"
Contact the Feature Writers