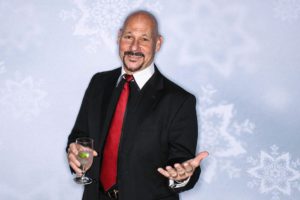 By Bennett A. Bramson
Sitting on the lawn at Miami Beach High School for the very first Earth Day, April 22, 1970, we enjoyed informative speeches about environmental and energy awareness and efficiency, and ways to save the planet. Can you imagine that little has changed our attitude and approach in the 49 years hence?
Most of my classmates have little recollection of that day because of the volume of pot and other mind-altering drugs they were consuming. I, of course, was straight.
So, here we are almost five decades later and a lightbulb (energy efficient, of course) is finally going on in the collective heads (no pun intended) of the people in Miami Beach, Aspen/Basalt (where I currently live), and around the country.
As recently as four years ago, Aspen installed a fire hearth in the center of town, which after a period of controversy, is now slated to be removed. Strange thing is the amount of gaseous emissions and hot air expelled by the politicians, political pundits, and civilian gadflies about the issue far exceeded the actual emissions from the hearth.
As a certified EcoBroker®, and one who has been involved in numerous environmental organizations (including Marine Animal Rescue Society, Audubon Society, Dolphin Foundation, Roaring Fork Conservancy, Roaring Fork Outdoor Volunteers, etc., it strikes me as a bit comical to see all these Johnny-Come-Latelies, like Al Gore, flying around the planet in his private jet, consuming massive amounts of fuel, and trekking to sites in his monstrous, bullet proof SUV, to deliver his message of doom. Notice a conundrum there?
I always got a kick out seeing the environmental icon and rock God, John Denver's, Rocky Mountain High LP (yes, I still have albums) and on the rear cover, one of his band members wearing a shirt which says: "Be Kind to Animals," (with a lit cigarette in his hand). What's wrong with that picture? Hypocrisy at work!
Is climate change/global warming an issue? I'm one who tends to lean towards the value of scientific theories and sound analysis.
Of course, let me state for the record that I was one of those who didn't believe the apocalyptical doomsday warnings of the computer geeks and nerds who screamed that come the start of the new millennium (which actually was January 1, 2001, NOT January of 2000…we start counting at one not zero), all computers would crash, planes would fall from the sky, life as we know it would cease to function, and Jesus was coming back for a visit.
Not only was that the quietest crash in history, but NONE of the forecasted warnings or predictions ever became reality, however those same computer geeks and nerds scared enough people (me not among them) to make millions of dollars repairing a problem which never existed and my born-again friends are still waiting for Jesus!
Will Miami Beach be under water by 2030…hmm, I'm not so sure, but there are certainly indicators that things are changing for the worse. Colder, shorter winters as well as longer, hotter summers seem to be leading to that conclusion.
In addition, current flooding in Miami Beach which occurs on the days of full, blue, or red, harvest King moons, at high tide, when winds reach 20 knots or more from the east, and enough people are peeing or spitting in the wind, on days of the week which end in the word 'day,' seem to indicate that the city may have to invest millions in enough infrastructure to ensure that the streets don't flood (but all the ancillary businesses and homes WILL). Miami Beach disclaimer here: "You're on your own folks!"
The real resolution is one which requires someone with the intestinal fortitude (or cohunes) to, as W.C. Fields once said, "Take the proverbial bull by the tail and face matters squarely!"
When will we realize that the solution is NOT building more or bigger highways to increase the number of cars, or even taxing and increasing parking fees until we have no one left who can afford to work and park in our cities, or simply raising streets so that the current cars aren't flooded (but the homes and businesses are), or building more empty high rises with Trump's name on them.
Our chance to utilize effective rail mass transit disappeared long ago and maybe we need to consider building a WALL, not to stop immigrants, but to stop water intrusion (of course, that's the sea water that we keep dumping sewage into, so the beaches have to be closed – but that's a different story).
Now, new predictors are indicating that we may be in store for another mini-Ice Age, which is the equivalent of being sort-of pregnant or a partially blocked kick.
Just on the cusp of the global warming fears comes the worst winter in a century and most prolific snow season since…the last warmest summer, last most prolific snow season, which according to all accounts was…who knows when? Weather and weather trends, sorry to tell you folks, tend to run in cycles.
So, which is it? Global Warming or Ice Age? Massive impact of chlorofluorocarbons and ozone, or solar flares? Meteor impact, or nuclear explosion? Natural disasters or man-made catastrophes, or a sign from God (most of you die-hard right-wing Republicans probably subscribe to this last ridiculous premise), which is as valid as believing that God was rooting for either Clemson or Alabama in the National Championship game (at least that's what the coaches from those teams want you to believe).
Personally, I think we have more to fear from simple ignorance. Aside from renovating our entire homes, we can try some of these simple solutions: Regular recycling. Sharing a ride. Improving indoor air quality and water quality? Educating our children in ways to help save the planet. Unplugging unused appliances. Adjusting thermostats. Making use of passive solar energy. Purchasing more energy efficient appliances (when it's time). Making our homes more airtight and insulated. Composting. Natural gardening. Events to help clean up litter and renew the Earth, and more!
Now, if you'll excuse me, I just fell off my holier-than-thou pedestal and need to drive in my high-octane SUV to go make a serious carbon footprint somewhere.
See ya' there while we keep bantering!
Contact the Feature Writers