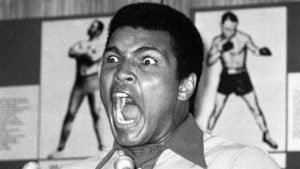 By Special guest of Brian "The Beret" Young- Quincy Shelton (Host of T2Q Podcast)
Welcome back boxing fans, as we continue our tribute to Black History Month I decided I would give my column over to a dear friend. Quincy, or just "Q", as we call him, is the host of a fantastic podcast available worldwide. Based out of Mississippi, he deals with a variety of topics ranging from sports to music, politics, and especially the African American culture and experience. But it is more than that, it is not a "talking head" spouting out opinion.
His show is a panel discussion welcoming all view points and getting conversation started. I highly recommend this amazing podcast (especially his boxing specials where a certain beret wearing chap can often be heard). Quincy and I were talking about Ali a bit ago and I asked if he would be so kind as to share something with us here at Ringside Report, so I am honored to present to you "Muhammad Ali and his Impact on Black Culture" by my friend Quincy Shelton.
Wow. Where do you start on Muhammad Ali's impact to black culture? As Black History Month wraps up, I can't help but consider how an athlete from Kentucky changed the world. The man's impact on the black community is staggering to say the least. It still impacts us to this day.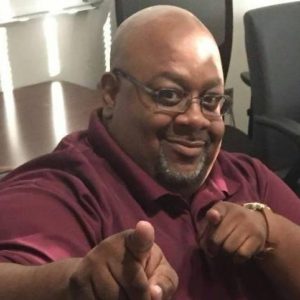 Ali made trash-talking very popular in the black community. I know that it doesn't sound like anything to glorify, but it did change the world of sports as we know it. We have rules in place to this day to prevent it. What was the purpose you ask? To defeat your opponent mentally so that you could ultimately defeat him physically. Ali was a master of mind tricks. He understood that you could psychologically break your opponent down to the point that he was defeated before he arrived. That's something we did in our community on the basketball court or even in a game of checkers. Trash-talking because part of the game and if you could back it up, then it even had more of an impact. It was a confidence booster.
Ali also changed how we allowed people to talk to us. Especially being from the South. He showed no fear as he addressed racial issues on countless talk shows. He told white people how he felt about the mistreatment of black people and was a hero for it. He emboldened a lot of people in black communities to stand their ground if they believed that in their hearts they were doing the right thing. Even if it meant going to jail for it. He instilled pride in us and we were proud of him.
To this day, regardless of race, we hear this term thrown around often: G.O.A.T. Everyone discusses the Greatest of All-Time in different categories from the greatest salesperson to the greatest athlete. That stems from Ali. Who doesn't want to be the G.O.A.T. in whatever it is that they do?
I show my godson clips of Ali. Not fighting. But talking. I show him his relationship with the late and great Howard Cosell and how they were the blueprint to successful sports commentary. I try to expose him to the way the man lived by a code. How he followed what was in his heart and didn't allow outside detractors to derail him. How he was his own man,
Because that's one of the many, many things that I've learned from him. And that's why he's The Greatest.
– R.Q.S.
Remember to submit your questions/comments to me via the form box below by selecting Brian "The Beret" Young and follow me on Twitter @BoxingGuyBrian
Contact the Feature Writers