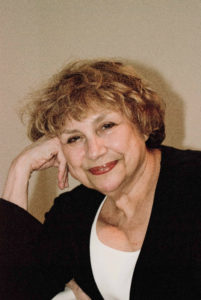 By Diane Batshaw Eisman, M.D. FAAFP
As Doctor Curmudgeon® read an ultrasound report from a very trusted radiologist; she began to think about the joys of having this mode of diagnosis at her disposal.
Oh, how beautiful it is to be able to order an ultrasound!
There should be an ode to the inventor of this technique!
Very few patients balked at the reference to an ultrasound. Why, it's just sound waves. How could it possibly be harmful to me?
But, how earth, did some creative thinker first imagine this?
What was on his mind? We just take the ultrasound for granted.
This ground breaking creation was due to two Scotsmen, Dr. Ian Donald, an obstetrician and an engineer named Tom Brown. They were the first to develop it. The idea of using Sonar stemmed from Dr. Donald's service in the RAF, when he realized how the navy was using Sonar to locate submarines.
With his plan to use sonar, Dr. Donald approached a company that made boilers. They were using sound waves to find flaws in metals. Being unsatisfied with the ability of X rays to find soft tissue tumors, he felt there had to be a better way. And so, he brought bits of lumps and bumps and scanned them.
Ridiculed by his colleagues at first, his pioneering prototype began to gain acceptance when he was able to diagnose a huge ovarian cyst.
And, in 1958, he published in Lancet, "Investigation of abdominal masses by pulsed ultrasound."
Ah, if only scientists, such as Lazzaro Spallanzani, Jacques and Pierre Curie could be around today to gaze at modern ultrasound technology!
Spallanzani was a Catholic priest who was a physiologist. He seems to be the first person to wonder about ultrasound. In 1794, He studied bats and their echolocation abilities.
.
And The Curies worked on a transducer that could use the piezoelectric effect to receive and emit sound waves. This was a very important milestone in the further development of diagnostic ultrasounds.
Since ultrasound uses high frequency sounds for imaging the body, it needs that piezoelectric crystal. It gets kind of complicated but it all works with the crystal getting deformed as it changes one kind of energy into another.
And to think it probably all began with Lazzarro Spallanzani thinking about bats!!!
Doctor Curmudgeon® is Diane Batshaw Eisman, M.D., a physician-satirist. This column originally appeared on SERMO, the leading global social network for doctors.
SERMO www.sermo.com "talk real world medicine"
Contact the Feature Writers