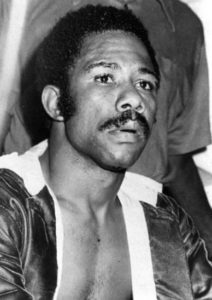 By Brian "The Beret" Young
It's a sad time again in our boxing family as we say goodbye to another legendary world Champion, Eusebio "El Alacran" Pedroza, far too soon at the age of only 62 after a battle with pancreatic cancer.
Pedroza followed in the footsteps of fellow Panamanian Roberto Duran by becoming not only World Champion, but national hero. El Alacran would set a record with 19 defenses of his Featherweight title and become the ultimate definition of "World" Champion in the process by defending that title not only in his native Panama and the United States, but also in places like Papua New Guinea, South Korea, Japan, Puerto Rico, England, Italy and Venezuela. He would face all challenges including such ring greats as Rocky Lockridge, Royal Kobayashi, Juan Laporte, and Ruben Olivares.
He was in talks to unify the title in what would have been a match for the ages against Salvador Sanchez before the later was tragically killed in a car accident. Pedroza spent seven years as champion of the world before being defeated by fellow Hall of Famer Barry McGuigan after a grueling 15 rounds.
At an above average height for his weight at 5'9, Pedroza turned pro at only 17 years of age. He was a Bantamweight in his native Panama where he fought exclusively for the first 15 fights of his career before travelling abroad for the first time. That fight was in Mexico to challenge for the WBA Bantamweight title against then undefeated Champ Alfonzo Zamora, who knocked out the young Panamanian in just two rounds. Pedroza went home and defeated Pablo Jimenez before traveling once again, this time to Venezuela, to take on power puncher Oscar Arnal who KO'd Pedroza in 6 rounds on July 11th 1976.
This loss would have had led lesser men to contemplate quitting, but not someone with the true heart of a champion. Pedroza picked himself up, learned from his losses and became even more determined, returning to the ring April 2nd 1977 to face Jose Santana. This would be the start of a nine year and 26 fight unbeaten streak seeing Pedroza capture the WBA Featherweight title by knocking out then Champion Cecilio Lastra in the 13th round on his home soil, becoming a Champion of the people in Panama. Pedroza was now as revered in his country as other Panamanian legends such as Roberto Duran, Rod Carew, Panama Al Brown and Ismael Laguna. And he paved the way for greats like Hilario Zapata and even his own cousin Rafael Pedroza, who himself won a World Title (WBA Super Flyweight) in 1981.
Pedroza will be remembered as a hard punching tenacious fighter who could come on strong in the late rounds, showing unnatural stamina in hard fights. Often called a dirty fighter who was not afraid to bend the rules when a fight would get rough. A man of the people and a Champion who would face anyone at any time in any place. A humble man, who upon retiring returned to Panama and ran a pig farm and worked for the government, proving to still be a man of and for the people.
Pedroza finished his career 41-6-1 25 KO's and 1 no contest and was inducted into the International Boxing Hall of Fame in 1999 alongside Jimmy Bivins, Bob Arum, Mickey Duff and Khaosai Galaxy. But for those of us lucky enough to have been in attendance that weekend, it was the beaming smile on the face of Eusebio Pedroza that we won't soon forget. A true gentleman and ring legend who seemed genuinely surprised he was being enshrined amongst the immortals. Speaking as a fan, El Alacran, you indeed belong there. The Hall of Fame would not be complete without you!
Remember to submit your questions/comments to me via the form box below by selecting Brian "The Beret" Young and follow me on Twitter @BoxingGuyBrian
Contact the Feature Writers