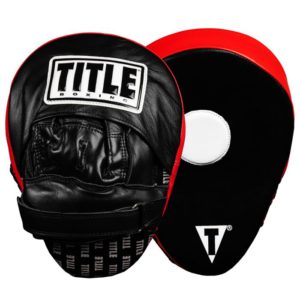 By Tyler "The Miracle Man" White
James DeGale hit the nail on the head the other day when he spoke about Chris Eubank, JR…
He called Eubank, JR. an "Insta-famous" boxer, describing him as the sort of person that looks all flash on the pads, on the punchbag and then takes off his t-shirt in front of the camera to reveal the perfectly sculpted six pack.
Whilst I personally consider Eubank, JR. a talented athlete and a very good fighter, you can't help but agree with DeGale and also spot this trend with a lot of fighters, athletes and people in general these days.
Social media is something that I have grown to hate in recent times and as much as it can be a useful tool, I think that it often leaves users a lot worse for wear.
I say this because it often creates an illusion or a facade of something that's not truly authentic – in boxing the case in question is seeing videos of things like "perfect pad work" in which fighters execute pre-scripted combinations; often times looking to replicate the Mayweather style pad work.
The truth of the matter is, is that despite its benefits pad work has developed into something that can make a lot of fighters look better than they actually are!
Pad work seems to have become a lot more about the "look" than the actual substance behind it in a lot of cases…
My coach and I purposely work against this and often do something that we call "imperfect pads" where he makes it totally un-choreographed, awkward and constantly forces me to adapt and adjust.
However, this is not the sort of thing that looks impressive on social media!
I think it's important to not be so mesmerized by a boxers flawless pad work and how good they look when they're hitting a stationary target, when it really counts is when they're in there against a live opponent/sparring partner.
If we take DeGale and Eubank, JR. as an example for this, a fighter like Eubank looks far more impressive on social media and when he's on the pads/bag/etc. but has never proved himself at that level he claims to be at.
Whereas a fighter like DeGale does far less "flashy" work on the bag/pads but he always produces in the ring; under the pressure of being in there with the very elite…
The moral of the story here is don't be fooled by "perfect pad work" and "insta-famous" fighters, judge each boxer on their ability in the ring against a live opponent and pay attention to the subtleties that they demonstrate, as opposed to the "flash" combinations and work-rate on a punching bag!
Check out Tyler "The Miracle Man" White who is part of the podcast show called "British Boxing Talk" on Apple Podcasts and Spotify</
Contact the Feature Writers