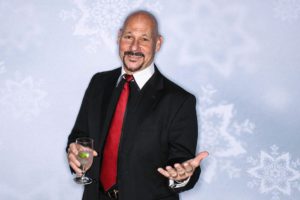 By Bennett A. Bramson, MPA
In the winter of 1970, six months out of high school, I returned from Gainesville to start Miami-Dade Community College.
On the recommendation of some friends, I was hired by the City of Miami Beach to serve as a Recreation Leader (a park coach) in their extensive park system, though our official t-shirts said: "Director."
I was assigned to Normandy Isle Park and developed an immediate affinity for my role as coach, leader, and mentor to the "Junior" boys, in 4th through 6th grades.
That spring, I led our team to the championship game in soccer, which we lost.
Shortly thereafter before the summer of 1971, I applied for the opening at Tatum Waterway Park, which was walking distance from my home on Biscayne Point.
That began an odyssey of success at Tatum with my amazing female co-Directors over that period, Renee Brodes Kaplan (1971 – 72) and her sister, Rhonda Brodes Siegel (73-74), which led me to a Bachelor's Degree in Parks & Recreation from Florida International University and a long-time involvement in that field including positions as Director of Parks & Recreation for the Town of Surfside, Recreation Director at Biscayne Elementary Community (a community school and program which I co-founded), and Director of Youth and Family Services at the Michael Ann-Russell Jewish Community Center, before I pursued a successful career in non-profit administration, consulting, real estate and education.
But along the recreation path, I was first asked to co-lead the City's "Honor Camp" end-of-summer sleepaway camp.
The first summer, one week was split into four days and three nights with the girls going to the renowned Camp Owaissa Bauer in Homestead, from Sunday night through Wednesday, and the boys going from Wednesday night through Saturday.
With some help from my friends and colleagues, the late Howie Berg and Gerry Goldstein, and a gentleman in the department whose tenure was short, named Rick, we convinced the city to do a five day co-ed camp starting in 1972. Rick actually left the city's employ before the summer of 1972.
For the ensuing three years we ran that summer sleepaway camp program, which I planned, organized, and led (along with Coaches Berg and Goldstein) and a cadre of park leaders and staff, including a kitchen crew from the Dade County Schools.
It was memorable, fun, and nothing short of crazy.
In the fall of 1974, I left the city (and Surfside) to start the Biscayne Community School and associated recreation programs (after school and summer camp) with new Assistant Principal, Mike Wyckoff (still a friend today).
Those programs were cost effective, organized, supervised, structured and well developed. Kids came from near and far (leaving their respective programs from Bay Harbor, Surfside and Treasure Island, as well as city park programs at Stillwater, Crespi, Tatum, and Normandy) to join the new and ever expanding BECC program, led by Coach Bramson.
In the summer of 1975, we conducted our first summer recreation program, an enormous and wildly successful program, which attracted over 300 participants.
In the following summers that number grew to over 600. In 1975, we ran our first Biscayne Honor Camp (five days and four nights for the best summer campers, based on honor points, with the outstanding teens getting to come a day early for set-up and preparation).
The unique feature of the camp (which continued at Biscayne until 1979, when I left to start my own Gold Coast Youth Organization and continued to operate camp privately until the final summer of 1986), was that our entire staff, myself included, were unpaid volunteers. In the Gold Coast era, the program was expanded to six days and five nights with the teens coming a day early, all volunteer driven).
That's right a complete one-week sleepaway camp and program, planned, organized, and led by volunteers.
All monies paid, which were incredibly reasonable, were for camp costs, with any excess being used for future camps, growth, and rewards. Over the years, the cost of the one-week camp went from $95 per participant in 1975 to $110 in 1986, a very reasonable increase considering factors such as increased camp rental fees, insurance, transportation, U-Haul, storage, and food costs over that same period. Families who had financial difficulties were also offered scholarships, discounts, and payment plans.
Sometimes up to 144 campers and 30 or more counselors, leaders, and staff enjoyed a week of amazing activities including sports, swimming, competitive games (such as Treasure Hunt, Message Relay, Obstacle Course, Snipe Hunt, Magic Campfire, Casino Night, Night at the Races, Movie Night, Skit Night, themed meals, t-shirts, trophies, ribbons, awards, three healthy meals per day, and snacks and more).
To this day, many past campers still have more vivid memories of their one week of Honor Camp at Owaissa Bauer (in the days before air-conditioned cabins and Mess Hall), then they did of four weeks at camps such as Mountain Lake, Blue Star, Pinewood, etc.
The memories of their days at BRAM's Honor Camp are profound, deep, and emotional, because today there is nothing like them on Miami Beach.
In the next few columns, after much discussion with my friends and cohorts from those days, I will share (maybe reveal is a better term) some of the amazing, exciting, and off-the-wall accounts of our Honor Camp adventures (knowing that the statute of limitations has long since passed) and today's legal system would surely preclude our being allowed to conduct half of the activities and events we did.
On another occasion, I will also share a true story of a night from hell at the long gone Miami Beach Boys Scout camp, which was located on South Beach, behind the former Miami Beach Kennel Club (Dog Track) on First and Biscayne Street. It is a horror story of intrigue, murder, and an ultimate happy ending.
Those of you who are unfamiliar with Honor Camp or Boys Camp will simply chalk up these stories and columns to the status of fables, fairy tales, legends and disbelief.
Those who were engaged in the experiences, can validate the truth…and confirm that those days of camp were among the most impacting, meaningful, and fun-tastic experiences of their lives.
Many still come up to us today and ask for us to do an Honor Camp Reunion at Owaissa Bauer and tell us how they wish their own children could experience the marvel of those programs.
Who knows? Maybe we can be convinced to put together a reunion one day, or are we just too old for that?
Let's keep the banter going!
Contact the Feature Writers