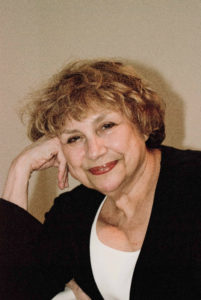 By Diane Batshaw Eisman, M.D.FAAFP
Among other things, Doctor Curmudgeon has been an admirer of unicorns. Most likely they are mythical beasts, graceful, often surrounded by rainbows, and have a golden horn in the middle of their foreheads…all the better to store chocolate upon.
And yet, the story of James Thurber's "There's a Unicorn in the Garden," is troubling to her. (At this point, Doctor Curmudgeon® expects criticism and the tossing of thorns at her instead of the roses like the ones the husband in the story sleeps on in the garden: a true bed of roses.)
The man tells his wife that there is a unicorn in their garden. Of course, she thinks he has lost it and tells him that there cannot be a unicorn in the garden.
And so, the wife calls a psychiatrist and the police, and now her husband says that he never told his wife that there was a unicorn in the garden.
Since she must be crazy, the police and psychiatrist believe the man.
Aha! The poor woman is hauled away and put into an institution.
The husband lives quite happily after.
And Thurber never lets us know if the husband was plotting this from the beginning.
Thurber is a superb writer, a humorist; yet the story has never really seemed funny to me.
In my dim past, there are vague remembrances of "The Unicorn in The Garden." being analyzed in terms of the writings of Sartre as a study in the philosophy of existentialism; with the differences between subjectivity and existentialism of freedom and choice.
But the mere title occasionally pops into my head, unadulterated by the actual plot or philosophical thoughts.
I envision how lovely it would be to find a unicorn in my garden.
And then my vision twists to seeing a solitary physician in a white coat shimmering atop a rainbow…nobody really able to see him/her…because physicians, like unicorns, may soon be mythical
Doctor Curmudgeon® is Diane Batshaw Eisman, M.D., a physician-satirist. This column originally appeared on SERMO, the leading global social network for doctors.
SERMO www.sermo.com "talk real world medicine"
Contact the Feature Writers