Loading ...
By Rich "Lite It Up" Lopez
Last week, MMA star Conor McGregor announced on social media that he was retiring from the sport of MMA. This caused a surprise to many MMA fans, considering McGregor is still in the prime of his career at the young age of 30. Still we have seen fighters retire and comeback out of retirement. Whether or not McGregor will do this, remains to be seen.
If McGregor truly stays retired, the question is: Was he overrated or underrated?
Let's take a look.
McGregor has an incredible rags to riches story. From the start of his MMA career which dates back to 2008 up until now, he went from cashing welfare checks to cashing multi million dollar paychecks. He did this by achieving accomplishments in MMA and he took a page out of Floyd Mayweather, JR.'s book of selling himself as a bad guy. Once McGregor joined the UFC in 2013, his career took off. He won the featherweight championship in 2015 when he knocked out long time reigning champion Jose Aldo in just 13 seconds. He then won the lightweight championship in 2016 by knocking out Eddie Alvarez. Those were two impressive wins for him.
Prior to the Alvarez fight, he fought tough guy Nick Diaz at welterweight and went 1-1 with Diaz. It was the boldness of McGregor of moving up different weight classes that earned him respect from the MMA world. In addition, McGregor tried out boxing by taking on the best fighter of the world in Floyd Mayweather, JR. Even though unsuccessful in this attempt to beat Mayweather, JR., he had nothing to lose and earned a 100 million dollar payday. In addition, McGregor also has wins over Chad Mendes, Dustin Porier, Max Holloway, and Denis Siver in the UFC, which were good wins.
Should these achievements make him one of the best MMA fighters of all time? I would say no. As I do respect McGregor for what he has accomplished, he is not an all time great in MMA.
I always considered McGregor as a lightweight fighter and not a featherweight fighter. To me McGregor was a huge featherweight and it amazed me how he even made that weight. It was no surprise he had knocked out Chad Mendes and Jose Aldo. Those guys looked real small compared to McGregor, however I will give him credit for his featherweight reign. On to lightweight, where he only defeated Eddie Alvarez who was a solid champion, but to me not the best lightweight. What other good lightweights he defeated? None. In his last fight, McGregor was dominated and lost by submission to Khabib Nurmagomedov.
At welterweight, he also lost to Nick Diaz by submission and barely won the rematch against Diaz. I personally thought Diaz did enough to beat him in the decision. As you can see, he did not do too much in the MMA world to say he was a great fighter. When I think of great fighters in MMA, I'm thinking of guys such as Anderson Silva, George St. Pierre, Dan Henderson, and Matt Hughes, just to name a few.
Once again McGregor is a good fighter but got popular due to his personality and his huge fan base. As much as I like the UFC, they have a tendency to overhype certain fighters way too much. Take for example Brock Lesnar and Ronda Rousey. They were so hyped up it seemed nobody can beat them and they were invincible. Eventually they got beat and exposed. The same thing happened to McGregor. The McGregor hype was so extreme, some fans actually believed McGregor would beat Floyd Mayweather, JR. in a boxing fight.
Based on what I stated, I felt Conor McGregor was overrated. If he decides to come back and become champion again or beat some notable fighters then we can revisit the debate. What do true MMA fans rank McGregor in the MMA world?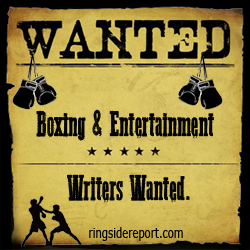 Contact the Feature Writers