[AdSense-A]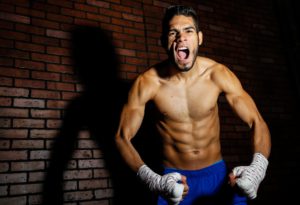 By Rich "Lite It Up" Lopez
Things have shaken up in the light heavyweight division in the last few months and is very exciting at the moment. Dimitry Bivol seems to be the top guy of the division at the moment and has been looking good. Sergey Kovalev bounced back with a great performance and avenged his knockout loss by beating Eleider Alvarez. Oleksandr Gvozdyk is the new player in the division with his knockout win over Adonis Stevenson. Also let's not forget Artur Beterbiev and Marcus Browne who are also making a name for themselves in the division as well. This Friday night, WBO super middleweight champion Gilberto "Zurdo" Ramirez will make his light heavyweight debut. The fight will be the co-feature on ESPN+ which is headlined by Vasyl Lomachenko Vs Anthony Crolla.
Gilberto "Zurdo" Ramirez is still undefeated at 39-0, with 25 KO's and is the number one super middleweight according to Ring Magazine. The 6'2" southpaw was the first Mexican to win a world title in the super middleweight division when he beat Arthur Abraham back in 2016 and he has made five defenses of his title. In his last fight, Ramirez won by a majority decision in a rematch against Jesse Hart but struggled to win that fight. Ramirez has stated he had issues making the super middleweight limit and therefore he felt it was time to move up in weight. Ramirez has been an active fighter but hasn't really fought any of the top super middleweights with the exception of Jesse Hart and Arthur Abraham. It's not Ramirez's fault for not fighting the other top super middleweights and it's up to his promoter Top Rank's to get him the big fights. To Ramirez's credit, he has called out the big names and wanted to unify the titles. Now that Ramirez will give the light heavyweight division a shot, there will be more big opportunities for him.
Ramirez will be fighting former world title challenger Tommy Karpency, 29-6-1, 18 KO's, who should provide a solid test for Ramirez's debut at this new weight. Karpency is a solid fighter and has only lost to the top fighters of the division. If Ramirez is successful, this can set him up with the big names at light heavyweight. Top Rank promotes Gvozdyk and Beterbiev, so they can be potential opponents for Ramirez down the line. Kovalev and Alvarez will be in the mix too as future opponents. Ramirez does have the height to match with the bigger light heavyweights and has the heart to compete with them as well. Power? Ramirez does have decent punching power but not devastating power and that was at super middleweight. It's hard to imagine that Ramirez will be able to stop any of the top light heavyweights but based on his aggressive style, he will make for entertaining fights for sure. I'm definitely excited to see what he can do at this weight class.
Will Ramirez be a threat in the light heavyweight division? We shall see.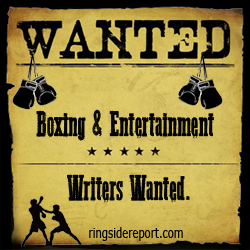 Contact the Feature Writers