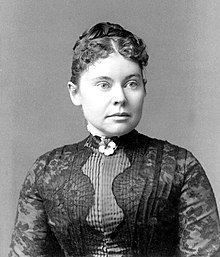 By Geoffrey Huchel
For over 100 years the case surrounding the brutal murders of Andrew and Abby Borden has become one of the most infamous and talked about crimes in American history- full of suspicion, finger-pointing and personal theories. Being born and raised in the very city the murders took place, I've heard so many different opinions by the residents of Fall River, Massachusetts as to what may have happened and it amazes me how many possibilities have been theorized. I've always been fascinated by this case. I've read books, watched countless documentaries and have visited the Borden house a few times.
When I heard there was going to be another movie based on the case, I was eager to check it out. This new incarnation stars Chloe Sevigny as accused killer Lizzie Borden. She follows in the footsteps of actresses Elizabeth Montgomery and Christina Ricci who each previously took a "whack" at portraying Fall River's most notorious resident.
Oppressed Lizzie Borden lives under the strict rules established by her father, Andrew Borden, a penny pinching miserly man. Lizzie also shares the home with her older sister, Emma, and their stepmother, Abby. Lizzie had never "warmed up" to her stepmother and the two have a very distant relationship. Lizzie finds a kindred spirit in live-in maid, Bridget Sullivan, played by Kristen Stewart. Their friendship blossoms into a secret romance. Tension builds in the Borden household, leading to a violent breaking point. Without giving anything away, this film provides its own theory as to what happened, as opposed to the previous films. I don't completely agree with their theory, but it's definitely something that hasn't been speculated in the past, which makes those who follow the case think outside the box as to what could've happened. Kim Dickens, who plays Emma, could have had more screen time. I felt she was highly underused. The volatile relationship between Lizzie and Andrew, as well as Andrew's controlling ways, especially with money and how Lizzie chose to live her life, were showcased well, which was suggested as a motive to commit the murders. The murder sequence is one of the best moments in the film. It's dramatic. It's shocking. It's grisly. It's also very graphic and may be hard to watch. I even found myself squinting and grimacing as I watched it all happen.
This is one of those films where you know from the start that something terrible is going to happen, but with the suspenseful build-up, it really doesn't really matter because you're so invested in what is taking place. For those who follow the case closely, and for those who want to see a new spin on the legend of Lizzie Borden, I highly recommend checking it out.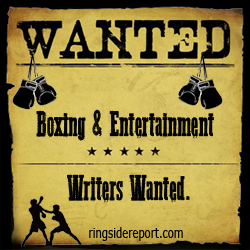 Contact the Feature Writers