[AdSense-A]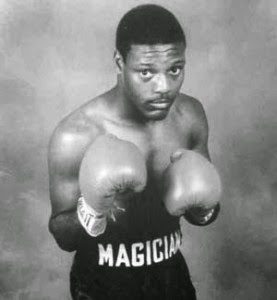 By Daniel Sisneros
Dennis Milton was a celebrated amateur, winning the New York Golden Gloves 4 years straight. He turned pro on July 11, 1985 with a 4th round tko over Greg Jones at the Felt Forum in New York. He stepped into the spotlight when he took his 11-2-1 record into a fight against undefeated hot prospect Gerald Mcclellan and pulled the 6 round decision upset. From that point on, Milton would only face world class opposition.
It was a hot streak as he scored 4 wins against Mcclellan, Robbie Sims, Michael Olajide, and Jose Duran Martinez in a row. He finally got his shot at the WBC World Title, on Sept. 14 1991, but was stopped in 1 round by the power punching champion Julian "The Hawk" Jackson. He returned to the ring on Jan. 31, 1992 but was stopped in 4 rounds by the future legend Bernard "The Executioner" Hopkins.
Dennis fought his last pro bout nearly 3 years later as he was stopped by Aaron "Superman" Davis in 3 rounds at the Atlantic City Convention Hall. Milton was a slick boxer who brought a lot of excitement to the boxing scene in the late 1980s. He finished his career with a record of 16-5-1, 5 KO's.
Purchase Dan's Hit Boxing Book Mat Tales: True Stories From The Bizarre, Brutal World Of Pro Boxing by Clicking the Image to ORDER it Now.