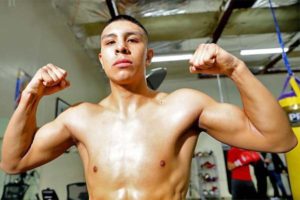 By Rich "Lite It Up" Lopez
Last night's DAZN card featured the return of fan favorite Jaime Munguia. The 22 year old Mexican from Tijuana continued to stay busy after winning his WBO World Junior Welterweight title from Sadam Ali last year. Munguia made his fourth title defense against Ireland's Dennis Hogan in front of a lively packed crowd at the Arena Monterrey, in Monterrey, Mexico.
Jaime Munguia, 32-0, 26 KO's was a huge favorite to beat Denis Hogan, 28-1-1, 7 KO's and it seemed that Munguia should of took care of business easily. Hogan did not possess the punching power like Munguia and he was smaller compared to Munguia. However Hogan had experience and he came to pull the upset in Mexico.
Hogan had a great start to the fight and was boxing very well using good side to side movement against Munguia. Munguia is a slow starter and he easily lost the first four rounds. You could make a case that Munguia might of won the third round but it was close. The issue with Munguia is that he throws one punch at a time and he abandons the jab. Munguia had a tough time cutting off the ring on the elusive Hogan. Things did pick up for Munguia in the 5th round and he started to go to the body as instructed by his corner. His corner wanted him to use the jab more and only concentrate on body shots. Munguia seemed to wake up and was doing better work in rounds five to eight to even things up. Since Hogan was still holding his own and did counter well against Munguia, frustration started to set in on Munguia. Munguia went back to landing one shot at a time and Hogan picked up the pace. Munguia was discouraged and kept asking his corner if he was winning the fight. At the same time, Hogan's confidence picked up and he let his hands go even more. Hogan took rounds nine to eleven and now it seemed that Munguia needed a knockout to win the fight or at least win the 12th round big by scoring a knockdown. Munguia did just that and went for the knockout in desperation and won the 12th round but could not knockout Hogan. As the bell rang, I felt Hogan did enough to win the fight and scored the upset. I scored the fight 115-113 for Hogan in a close fight but it was clear that Hogan won. The fight was in Mexico though and you had the sense the scorecards would come out different.
The scores were read as follows: 114-114 a draw, 115-113 for Munguia, and 116-112 for Munguia. Munguia won by a majority decision and he escaped with a victory in his hometown.
Munguia is still a slow working progress and still needs to improve on many tools. He needs to set up his power shots with a jab and work on his defense. I don't think he can improve too much more on his technique and that's how he fights. Munguia is still only 22 years old, so he still has some time. For Hogan, I think he would be a good test for any of the top junior middleweights but he really should be granted a rematch with Munguia right away. Munguia should also ask for a rematch based on his performance as well, but Golden Boy Promotions might not take that route. We shall see.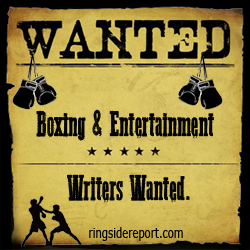 Contact the Feature Writers