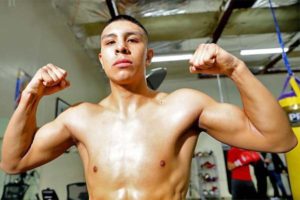 By Vinny "Glory Days" Lucci
There is a unique position in which to place WBO JR. middleweight champion Jaime Munguia where he obviously plateaued last Saturday night in his fourth defense against Dennis Hogan and it's called being between a rock and a hard place.
While Munguia was lucky enough to walk away from bouts conclusion with MD at Arena Monterrey in Monterrey Mexico even his countrymen knew he fought flat and was exposed by a thirty four year old whose record indicted he had no true punching power. Hogan might have left arena empty handed with a new loss on his ledger bringing it to 28-2-1, 7 KO's but he has the respect of the boxing world at large and is in the enviable position to demand a rematch. The majority of boxing media had the challenger up 115-113 on score cards.
As for Munguia there is now a little bit of tarnish on that belt as he keeps his undefeated record intact at 33-0, 26 KO's but has already speculated that this might be his last fight at 154 pounds. With HBO Boxing now defunct DAZN will have its hands full trying to emulate the 22 year olds prior success in showcasing his events. In just short of a year Mungia boastfully begged to be a fill in challenger for none other than Gennady Golovkin when Canelo Alvarez had to withdraw from rematch to sit out a steroid suspension. For his unbridled bravado he was rewarded with a title fight against Sadam Ali where he destroyed the champion inside of four rounds in May 2018, and followed it with defenses against Liam Smith (UD 12), Brandon Cook (TKO 3), Takeshi Inove (UD 12), leading up to the Hogan bout.
So with only one bad outing why are so many ready to throw the 22 year old under the bus? Well for starters in his brief reign at 154 pounds we never got close to seeing what he could do against a top echelon opponent like Jarrett Hurd, Erislandy Lara, Jermell Charlo or Kell Brook. Could team Munguia actually believe adding six pounds and moving north will help the kid's career?
Last reality check the beasts that reside lurking about middleweight division will make Jaime look inferior and would all be handicapped to stop him inside the distance. Gennady Golovkin, Canelo Alvarez, Daniel Jacobs, Serhiy Derevianchenko, Jermall Charlo and David Lemieux would all meet Munguia ring center, back him up on his heels and land power shots he never dreamed of before removing him of gravity. Which leads us to reality check number two; the first 28 opponents on Jaime's ledger were in Mexico against "boxers" no one has ever heard of outside local arenas. Nothing he has done in his title defenses would leave anyone to believe he could outbox Billy Joe Saunders or Demetrius Andrade. Quite frankly, adding six pounds is neither a cure nor an answer for a bad day at the office.
The Vinny Factor:
It's time for common sense to prevail and let leadership dictate the chain of command. With Munguia signed to Oscar De La Hoya's Golden Boy Promotions who is now aligned with DAZN it makes perfect sense De La Hoya protect his interest and get his young warrior the schooling he needs to get to the next level which he desperately aspires to. Since both he and Munguia share a Mexican heritage pride dictates he reach out to the star of his stable Canelo Alvarez, and asks to share the brilliance of his training camp. With Munguia training at home alongside Alvarez under the guidance of Jose' and Eddie Reynoso he can learn and truly benefit from world class instruction while getting the best sparring possible for the task at hand. If he truly intends to abdicate his belt and with having made two and a half million dollars in past year he can afford to take some time off his busy schedule with destiny and transform his raw skills into becoming a complete fighter.
Anything less and he will find it impossible to navigate the gauntlet of murders row known as the middleweight division.
Stay tuned…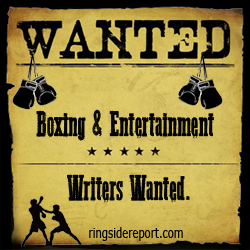 Contact the Feature Writers