MetroFAIL & TriFAIL: Shameful Examples of the Unending Incompetence of the Completely Clueless People Running the Systems
[AdSense-A]
By Seth H. Bramson
Because I have such unique insights and experience of and in both management in general and of rail transit in particular, the unique qualifications which I have regarding the failure of the two rail operations named in the title is something that would be taken seriously if those who have run the systems since their inceptions (they having turned over many times) were not pretend ostriches, their heads buried in the sand, and simply disinterested in what could and should have been done to make those systems both appealing and welcoming to the South Florida public.
From day one, the systems were poorly conceived and even more poorly managed.
As noted previously, the late John Dyer, brought in to engineer the Metrorail (now MetroFAIL) one-line system, knew less than nothing about rail transit and was brought in from Atlanta by then county manager Ray Goode because he—Dyer—knew how to write federal grants. His "second in command," Alan Wulkan, was even more clueless about rail operations than Dyer was.
Disregarding suggestion after suggestion, they eventually got the line (anything but a system) "up and running" with Dyer lying—yes, lying—with the statement that the reason the original line was being built out to Hialeah was that "the greatest number of person-trips in Dade County was between downtown Miami and Hialeah." That statement, of course, was a massive crock of hooey.
Sometime circa 1964 I approached the late, great Ralph Renick with my plan for the even-then desperately needed rail transit system for Dade and Broward. "What was your plan?" you ask (thank you for doing so) and it was not only totally logical but would have made the system viable and user—friendly. "So, Seth, where did it go?!!"
My plan, which Ralph would eventually come to publicly state would have been the right corridors for a true system, had several lines, the first originating in Homestead and following the FEC to Kendall Junction (just south of today's Dadeland Mall) with one line continuing north to and through downtown and another branching off at the Junction and heading north approximately to the airport area, where it would then turn east and head toward downtown on the same route that is used today. The line heading north on the FEC corridor would also have a line which would have branched off at SW 27th Avenue and gone north (the present line partially uses NW 27th Avenue today) into Broward County via University, which is what 27th Avenue becomes in Broward. The FEC corridor line would have continued north, as noted, through downtown with a line to the government center area and another line which would have turned both east and west at or near where the Julia Tuttle Causeway was built, the easterly branch going to Miami Beach and terminating at the east end of that causeway but with a line which would follow today's State Road 112 (Airport Expressway) to the airport.
One cannot even imagine that traffic that line could have handled with passengers being taken to the Miami Beach terminal and then a swift ride to the airport. Incredibly, when the line to the airport was finally partially built, it was another Miami—Dade screw-up, primarily because it does not go to the airport.
"But Seth, the signs say it does." That would be fine if it did, but it doesn't. You see, folks, the rapid transit lines in Atlanta, Washington, D. C., Chicago, San Francisco and several other cities DO go to those city's airports. Miami's doesn't.
The not-so-rapid transit trains branch off from the original line west of 27th Avenue and then head southwest TOWARD the airport but do not go TO the airport. Rather, they terminate at a cockamamie terminal on the east side of LeJeune Road which was also supposed to be the Amtrak terminal but the platforms were built much too short for the trains.
The question and answer, of course, is simple. The question: Why didn't they do what was done in Chicago with the westbound track going into a tunnel east of LeJeune and then going under the airport, circling under the terminals, and like Chicago, making two or three stops under the various concourses. The answer: Because they are morons and tried to use that crap and nonsense that "the water table is too high and we can't build a tunnel," that answer to that nonsensical comment is and should have been, "You're lying." And they were.
"We can't build a tunnel because of the water table?" Nonsense! What do you call the McKinney Tunnel under the New River in Ft. Lauderdale, a ferry crossing? What do you call the tunnel under Government Cut from the MacArthur to Port Miami, a bridge? That statement—you should forgive the expression—just doesn't hold water.
So what do you have to do if you are foolish enough to try to take MetroFAIL to the airport? You schlep you luggage on to the train, take the ride to the station east of LeJeune, get off the train, drag you luggage again to some kind of skyride (if it is working) or a shuttle bus of some kind, then get off that vehicle and fight you way through the MIA crowds to get to your airline counter. Imagine, if you will, the train ride right into (under) the airport, then getting off, walking a few feet and elevatoring or escalatoring right up to the concourse.
THAT, ladies and gentleman, is what could have and what should have been done. But it wasn't and the ride from Miami Beach to the airport, almost always by car or taxi or uber or lyft of not so Super Shuttle is generally a pain in the poopick. And on that note we will leave you clamoring for more next time as we talk (write) about what both entities could have and should have done to build both ridership (which is minimal) and public credibility (of which neither has any).
We'll "see you" soon and until then be and stay well and be kind to each other even if you disagree. All the best, always.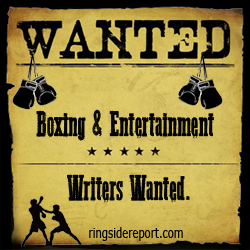 [si-contact-form form='2′]