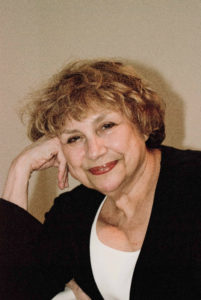 By Diane Batshaw Eisman, M.D. FAAFP
Oh, happy day!
How joyous!
A lovely square envelope appeared on my cluttered desk.
I noticed it because Armageddon (our office manager, and keeper of the peace) had placed it on the top of the pile, where it nestled rather precariously.
This was a rare occasion. An envelope! A real envelope. Not one that contained an invoice. Not one that contained an advertisement. Not one from some entity I had never heard of; which most likely offered the deal of twelve lifetimes.
No,
This one was square. (and quite often, but, of course, not always, square can signify something personal from a real person and more likely than not, one known to the receiver of the missive)
No mass produced label
There was my name, handwritten in real ink
Dr. Curmudgeon
1908 Luddite Ave
Suite 111
Behind the Times, Land of the Lost 18181
And in the upper left hand corner was the hand written address of the sender.
Lo and behold!
It was actually a thank you note!
My breakfast chocolate chip cookie crumbled in my hand.
My coffee cup jiggled on my desk.
My desk, itself, moved a tad.
Thank you notes are appreciated, not to just to thank the sender for having sent something.
They mean more than that. They let us know that the recipient has actually received the item. It has not been left on a truck somewhere, never to be seen or heard from again. It is not wandering around the neighborhood, aimlessly looking for the address to which it belongs. It is not wafting around in the ether. It does not lie broken and sobbing in some gutter
It was so nice.
This old Luddite savored that note.
We modern Luddites are not a radical bunch. Not like the 19th century's English weavers who destroyed machinery in their protests.
We are not anti-technology.
We just appreciate some of the simpler and beautiful practices.
Such as a real letter or two.
A phone call, instead an email which becomes 11,999 in our email box.
A phone call from the surgeon after our patient's surgery is completed.
Conversing with someone who actually looks us in the eyes, instead of being glued to the cell phone screen
Discussing something on the phone rather than emailing or texting back and forth.
But this Luddite now gently dances, while visions of that lovely note appear over her head.
Oops!!!
Darn!
My candle just flickered out as I was reaching for the handle to crank up my gramophone!
Doctor Curmudgeon® is Diane Batshaw Eisman, M.D., a physician-satirist. This column originally appeared on SERMO, the leading global social network for doctors.
SERMO www.sermo.com "talk real world medicine"