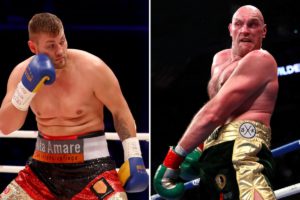 By Tyler "The Miracle Man" White
After his thrilling fight with Deontay Wilder at the end of last year, Tyson Fury has gained so much respect and adoration alike from fans all around the world. However, instead of gaining momentum it would appear that his momentum has slowed after signing with Top Rank and signing for fights against the likes of Tom Schwarz next month.
No disrespect to Tom Schwarz, but he's not at the level nor the calibre of the elite in the division, which Tyson Fury clearly is already at.
Granted, this is more of a "tick-over" fight for the "Gypsy King" but with that in mind, there's no way that this warrants costing the British fans £19.95 – especially with the fight being broadcast at around 4am UK time…
Fighters deserve to be paid handsomely for their efforts and for their sacrifice, at the end of the day every time they step through those ropes they're putting their life on the line, but fighters like Fury will still get paid a generous amount of money for this "contest" even if it were not PPV, because of who he's signed with and the deal that they have in place.
As much as I like watching Tyson Fury box, this isn't the sort of fight that excites me; nor is it the kind of fight that warrants me getting up at an unearthly hour on my one day off to tune in. Especially as it would leave a bitter taste in my mouth, knowing that I paid almost £20 on top of all that for something that in all fairness should be on regular; terrestrial TV.
It will be interesting to see the number of buys that this fight/show receives in the end, especially as at the moment there doesn't look to be much information on the undercard and to make this event even remotely worth buying, there'd have to be some real; well matched contests on beforehand!
Tyson Fury is without a doubt, a PPV fighter and a fantastic boxer, however, this fight is not at all worthy of the £19.95 price tag…
Check out Tyler "The Miracle Man" White who is part of the podcast show called "British Boxing Talk" on Apple Podcasts and Spotify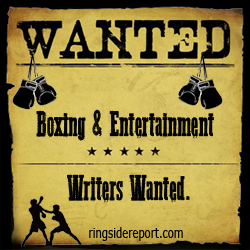 Contact the Feature Writers