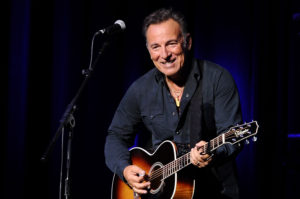 By Anthony "Zute" George
Bruce Springsteen might not have ever had a number one single on Billboard's Hot 100, however he has made a frequent stop on the top of Billboard's album charts. When a Springsteen album is released it is an event and has never disappointed the fans. Even what some perceive as 'weaker' albums, such as Human Touch and The Ghost of Tom Joad, have great songs on them. Bruce's albums are so iconic, he has played several of them from start to finish at his marathon concerts. How many artists can do that, plus play other songs for about two hours or more? Eleven times Bruce Springsteen has reached number one on the album chart, only The Beatles with nineteen, and JAY-Z with fourteen, have been better.
In honor of Bruce's prolific efforts, I will rank what I think are his five best albums on a monthly basis. Beginning with number five. Now, it is almost impossible to rank just five Springsteen albums, as so many great ones will be left out. So why do it? To paraphrase an iconic American President, we do not do things because they are easy, instead we execute tasks that are hard. I have tried to make such a list many times in private over the years, and my top five has changed several times. Only my number one slot has been the same for the past ten years or so (Can you guess what that is?). But my current top five albums have been how I have felt for the last couple of years. With Bruce's new album, Western Stars, being released on June 14th, and the promise of a new album with the E Street Band on the horizon, a reevaluation of my top five albums may be required by next year.
Now, I do not expect you to agree with my list one hundred percent, perhaps you might not agree with any of it. Which is okay. But is also important to understand that this is my list. So, while it is okay to disagree, it would not be fair to say that I am wrong, as I do not try to pretend that my list represents the end all, be all, of lists. I speak for only myself and my love for The Boss. I hope you enjoy.
Shall we begin?
Number Five: The Rising
The Rising was released on July 30th, 2002 and debuted at number one on the Billboard 200 chart. Most of the fifteen magical tracks were written as a response to the terrorist attacks which occurred on September 11th, 2001. The title song is the thirteenth track on the album and is one of the best songs ever written. A haunting tale of a fireman on an impossible mission. This fireman cannot see or feel around the darkness, but tries to hold on to his religious upbringing, as the faces go black and eyes burn bright all around him. Haunting. The chorus of The Rising is also in a class by itself. So much so, it lends to different undertones and interpretations of the song. 'Come on up for the rising, come on up lay your hands in mine,' are lyrics that can indeed be seen as a positive message in and of itself. A style of songwriting few could pull off.
Empty Sky is another visceral tune that is not as stealth as the title track. But just as gripping. The opening lyrics, 'I woke up this morning, I could barely breathe, just an empty impression in the bed there you used to be,' can be summed up as, wow! And Bruce by no means shy's away from the wrath Americans felt towards the enemy, with the line, 'I want an eye for an eye,' Bruce disperses a myth that liberals are without teeth. We bite when it is justified.
Lonesome Day is the opening track of the album. A position not easily earned and not given to just any song. A track that also explores the desire for revenge, but Bruce also speaks of how, even though you lost your loved one and it is bitter to say the least, you also realize that you did not have a perfect relationship either, and a person is now gone that you might not have fully known. Nobody does complex better than The Boss.
Just when you thought Bruce could not dig down deeper into the emotions of 911, You're Missing shows up as the twelfth gripping track on the album. If you ever lost someone close to you, this is a song that you cannot get through without being misty eyed. 'I got too much room in my bed, too many phone calls' is a declaration that the loss might not ever get better. And if all that people can do is remind of you of your loss with their condolences, they are not being helpful. You're Missing is so emotional, Bruce rarely plays it live. He did for the first time in thirteen years when he performed the song on September 11th, 2016 in Pittsburgh, during the stadium leg of The River Tour.
Songs like Waiting on a Sunny Day, Mary's Place and Let's Be Friends, have a much more up-tempo sound. Sunny Day is a favorite at the live shows, where Bruce calls out a youngster to sing the lyrics. All three of these tunes fit the concept of the album like a glove.
The Fuse is a song with sort of a different sound, and my favorite track after on this album, after The Rising and You're Missing. It is an example of Bruce taking risks, as such a sound would not have appeared on Bruce's albums from the seventies and eighties, but it also has a strong message. Of course, the song starts off bleak, as a funeral procession is taking place. But there is a couple that still have each other and need to enjoy the pleasures of the flesh. What better way to get on with your lives after such a tragic day? At least that is my interpretation of this gem. For some reason, Bruce has more or less abandoned this song from his live shows, I hope he revisits it live on his next tour.
It is just the opposite case with My City of Ruins, the last song on the album; another prestigious spot for a Bruce album, which is performed live frequently. Ruins, however, was written before the 911 attacks, but obviously represents that tragedy well and was a natural fit for the album. This track has also symbolized Hurricane Katrina and a whole host of other tragedies that have taken place all over the world, a lot having to do with the consequences of climate change. You know that thing most conservatives/Republicans think is a hoax?
Into the Fire, Nothing Man, Countin' On a Miracle, Worlds Apart, Further On (Up the Road) and Paradise might not be songs I go out of my way to listen to individually, however, they flesh out the album well. And I listen to this album straight through at least once a week. With these tracks, Bruce takes more risks with sounds in Worlds Apart, writes more visceral lyrics, "I heard you calling me, then you disappeared into the dust," on Into the Fire, yet still holds onto hope in Further On (Up the Road), singing, "One sunny mornin' we'll rise up I know."
Bruce tells the origin of The Rising, stating that after the 911 attacks, a random fellow who recognized him in his car, shouted that the country now desperately needed him. Bruce heard the message and delivered. Song writing is often so spontaneous. However, when a specific task is put upon a song writer, and they deliver, the way Bruce did with Streets of Philadelphia, it is even more impressive in my humble opinion.
The Rising is a great mixture of ambiguity and straight right hands. Every time I listen to it, I discover something new.
The Rising also marks the first time Bruce released an album with the full E Street Band since Born in the USA in 1984. Roy, Nils, Gary, Little Steven, Danny, Patti, Max and The Big Man back together. Now mainstay, sister Soozie Tyrell, also appears on this album. The E Street Band never sounded better. While other albums might have stronger songs, very few plays better as an album like The Rising does.
For me, only four others do.
Next month: Number four. Here is a hint: It is another one of Bruce's number one albums.
Note: Bruce Springsteen's vocal do appear on a song that made it to number one on the Billboard Hot 100, We Are the World from USA for Africa. Also, his song Blinded by the Light, was covered by the band Manfred Mann and made it to number one as well. The closest Bruce came to his own number one song was with Dancing in the Dark, where it spent four strong weeks at number two, behind Duran, Duran's The Reflex and Prince and the Revolution's When Doves Cry. Dancing in the Dark finished at number fourteen on the top 100 list of 1984, indicating that it outperformed many tracks that indeed made it to number one that year, including The Reflex, which finished at number sixteen for the year.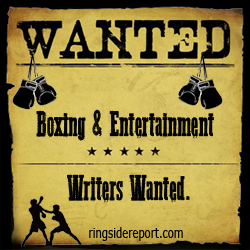 Contact the Feature Writers