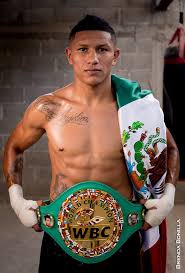 By Rich "Lite It Up" Lopez
The super featherweight division is and has been one of my favorite weight classes to watch. Over the years, we have seen great champions in this weight class such as Flash Elorde, Alfredo Escalera, Alexis Arguello, Julio Cesar Chavez, Azumah Nelson, Genaro Hernandez, Floyd Mayweather, JR., and Marco Antonio Barrera, just to name a few.
If you look at today's landscape in the division and ask who is currently the best fighter right now, my pick is Miguel Berchelt.
Miguel "El Alacran" Berchelt, 36-1, 32 KO's, from Quintana Roo, Cancun, is the current WBC Super Featherweight Champion. Just a little over a year a ago, Vasyl Lomachenko was considered the best super featherweight. After his departure, Berchelt has taken over as the best fighter in the division. Ring Magazine also ranks him number one. Berchelt has only one loss on his record back in 2014, where he was stopped in the 1st round, but most observers felt the fight was stopped too quick. Since that defeat, Berchelt has been unbeaten for five years. He won the title by dethroning the undefeated Francisco Vargas in 2017 by an 11th round stoppage. Berchelt has already made five defenses of his title in a two year span and also beat top fighters such as Takashi Miura, Miguel Roman, and Francisco Vargas (twice). Berchelt is at the peak of his career and continues to look good. Berchelt is not among the greats that I just listed, but if he keeps defending the title and wipes out the division, he sure can.
Excitement?
This weight class has produced some classic battles such as Bazooka Limon Vs Bobby Chacon IV, Bobby Chacon Vs Boza Edwards II, Julio Cesar Chavez Vs Juan LaPorte, Rocky Lockridge Vs Tony Lopez I, Azumah Nelson Vs Jeff Fenech I, and Marco Antonio Barrera Vs Erik Morales III. Most recently Francisco Vargas put the weight class back in the spotlight in 2015 and 2016, with his battles against Takashi Miura and Orlando Salido.
Today I believe Berchelt also brings excitement to the division. He is a boxer puncher with power in both hands that likes to brawl. So far his style creates fan friendly fights and he has already been in great fights with Francisco Vargas and Takashi Miura.
Future for Berchelt?
There are many other good fighters in the division but if you look at the other title holders, Berchelt's resume is far better. Still I think two fights need to happen for Berchelt which is Gervonta Davis and Tevin Farmer. Davis is a good fighter with speed and power, but let's face it, his last two wins were against smaller fighters. His only best win was against Jose Pedraza. He needs to fight more and step it up. Also he needs to do less talking on social media. Tevin Farmer is getting my respect due to his activity level, but needs to stop worrying about Joseph Diaz. All roads lead to Berchelt. As a fight fan, unification bouts between Berchelt and Farmer or Davis need to happen in the division. These fights would also determine who is the lineal champion of the division as well.
As of now Miguel Berchelt is the man of the division.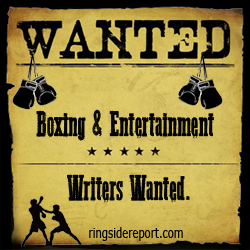 Contact the Feature Writers