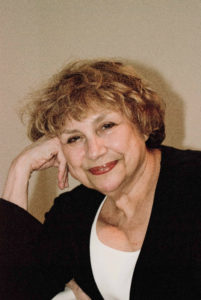 By Diane Batshaw Eisman, M.D. FAAP
3 AM Saturday morning and all is quiet in the Curmudgeon household, except,, of course for the happy hum of air conditioning in a very hot almost summer.
Doctor Curmudgeon®'s cell phone awakened her with a scam call. The effort of throwing it against the wall fully woke her up and so the physician found herself rambling around the internet.
She often railed about her difficult days in medical school. Yet, she realized how earlier women physicians had a much tougher time being accepted, had many more obstacles to surmount and stood up to more problems than she had even dreamed of encountering.
And that is how she found Dr. Mary Walker.
1855 and Dr. Mary Edward Walker graduated from Syracuse Medical college.
In those days, it was tough enough for a woman to become a doctor; but then came 1861 and the Civil War.
Doctor Walker was born into a family of abolitionists and she wanted to join the Union Army. But there it was again! She was a woman so how could she possibly be allowed to become a commissioned medical officer?
She might have been able to work as a nurse, but, dagnabbit! She had worked hard for her medical degree and she was a physician.
This brave physician wanted to be on the front lines and take care of the wounded, perform surgery and do the work she had been trained for.
In 1863, she finally was able to volunteer and had the grand title of "Contract Acting Assistant Surgeon (civilian)"
So, Dr. Walker was in the army as a civilian but she was allowed to wear a uniform and even carried a couple of pistols.
Somewhere and sometime in 1864, she found herself behind enemy lines and was captured. After a few months she was traded back in exchange for a Confederate officer.
November, 1865 rolled around and Dr. Walker left the service and became the only woman ever to be awarded The Medal of Honor.
The citation reads:
"GENERAL ORDERS:
Date of Issue: November 11, 1865
CITATION:
The President of the United States of America, in the name of Congress, takes pleasure in presenting the Medal of Honor to Assistant Surgeon – Civilian Mary Edwards Walker, United States Civilian, for extraordinary heroism as a Contract Surgeon to the Union Forces. Whereas it appears from official reports that Dr. Mary E. Walker, a graduate of medicine, "has rendered valuable service to the Government, and her efforts have been earnest and untiring in a variety of ways," and that she was assigned to duty and served as an assistant surgeon in charge of female prisoners at Louisville, Kentucky, upon the recommendation of Major Generals Sherman and Thomas, and faithfully served as contract surgeon in the service of the United States, and has devoted herself with much patriotic zeal to the sick and wounded soldiers, both in the field and hospitals, to the detriment of her own health, and has also endured hardships as a prisoner of war four months in a Southern prison while acting as contract surgeon; and Whereas by reason of her not being a commissioned officer in the military service, a brevet or honorary rank cannot, under existing laws, be conferred upon her; and Whereas in the opinion of the President an honorable recognition of her services and sufferings should be made: It is ordered, That a testimonial thereof shall be hereby made and given to the said Dr. Mary E. Walker, and that the usual medal of honor for meritorious services be given her. Given under my hand in the city of Washington, D.C., this 11th day of November, A.D. 1865. /s/ Andrew Johnson, President."
And then, in 1917, her cherished medal was rescinded!. The government wanted it back.
It seems that the reason was because she served in the army as a civilian. Dr. Walker wouldn't give it up (I don't blame her) and just kept wearing it.
It's too bad that she wasn't around in 1977 when President Jimmy Carter, in conjunction with an army board reinstated her medal.
Finally, she was acknowledged for her "distinguished gallantry, self-sacrifice, patriotism, dedication, and unflinching loyalty to her country, despite the apparent discrimination because of her sex."
Doctor Curmudgeon® is Diane Batshaw Eisman, M.D., a physician-satirist. This column originally appeared on SERMO, the leading global social network for doctors.
SERMO www.sermo.com "talk real world medicine"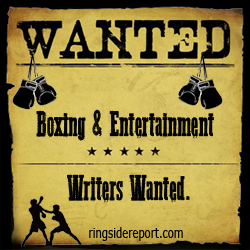 Contact the Feature Writers