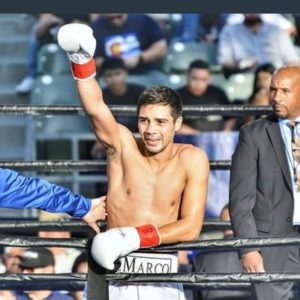 By Rich "Lite It Up" Lopez
The action picks up again this weekend. DAZN, ESPN, Showtime, Telemundo, and FS1 will be showing boxing this weekend. After looking at who's fighting this weekend, I was intrigued by one fighter who keeps on fighting. Antonio Demarco is the fighter I'm referring to. Demarco has had quite a journey, but how much does he have left?
Antonio DeMarco, 33-7-1, 24 KO's, of Los Mochis, Sinaloa, Mexico, has been a professional for 15 years now. The tall southpaw started his career in 2004 and he worked his way from a top prospect to top contender in the lightweight division. In 2009, DeMarco had a 23-1-1 record and he defeated Jose Alfaro by a 10th round TKO.
This would earn him to a title shot against the hard punching Edwin Valero for the WBC belt in 2010. Even though DeMarco hung in tough against Valero, the corner of DeMarco stopped the fight after nine rounds. DeMarco bounced back with two wins after the Valero loss and would earn another title shot at the vacant WBC title against Jorge Linares in 2011. In a fight that was being dominated by Linares, DeMarco stopped Linares in the 11th round to become a world champion. This would be DeMarco's best career win. He then followed this up with two impressive title defenses in 2012. He scored a KO over Miguel "Mickey" Roman in five rounds and a TKO over John Molina, JR in the 1st round.
However, DeMarco's title reign ended when he lost to Adrien Broner by TKO in the 8th round. Since then it has been a roller coaster ride for DeMarco. From 2013-2014, DeMarco would win three fights in a row. Eventually DeMarco would move up to the light welterweight division and he would get another title opportunity for the WBA "regular" belt against the undefeated Jessie Vargas in 2014. Demarco would lose on points by a unanimous decision. DeMarco then moved up to welterweight in 2015 and faced the undefeated Rances Barthelemy. DeMarco lost by unanimous decision. DeMarco moved back down to light welterweight and challenged undefeated Omar Figueroa, JR but would once again lose by unanimous decision.
This would seem to be the end of DeMarco's career but after a year layoff, he would come back with two wins in 2017. One of those wins was a TKO over undefeated prospect Eddie Ramirez. However, DeMarco would have another setback in 2018 in his last fight when he lost by a unanimous decision to top prospect Maxim Dadashev.
On Saturday at the Armory, in Minneapolis, Minnesota, Demarco is back again and he will be fighting local favorite Jamal James. The fight is part of the PBC and will be on live on FS1. The fight will be a ten rounder welterweight attraction. Jamal James is an upcoming top welterweight contender who is trying to make a name for himself among the best in the division. DeMarco, who is now 33 years old, will have to overcome obstacles as he will have a height disadvantage against the 6'2" James. Also DeMarco will be fighting at a higher weight against a solid welterweight. DeMarco has the experience to score the upset but can he do it? One thing is for sure though, DeMarco will do the best he can to win and he always puts up a great fight. This can very well be the last chance for DeMarco in a high profile fight. If he wins though, this can lead him to bigger fights and restore his career.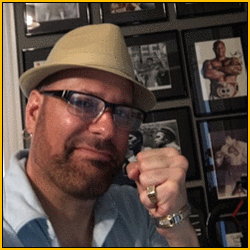 Contact the Feature Writers