By Anthony "Zute" George
Jermaine Franklin, JR. was being packaged as the top American heavyweight prospect before his ShoBox fight with Jerry Forrest last night. Jermaine turned professional in April of 2015 and had eighteen fights going into the contest with Forrest. This record suggests that Franklin is not being brought along at feverish pace, but his steady work rate has been impressive enough for Showtime to spend some money promoting Franklin as a newcomer to inject into the heavyweight boxing picture. Which meant there was going to be more eyeballs on the Michigan prospect.
Franklin escaped with a split decision over ten rounds; however, the majority of people felt that Jerry Forrest should have been awarded the victory, including the ShoBox television announcers.
Was it another wrong decision? It was not like everyone did not know Jermaine's hand was going to be raised in victory after it took an agonizingly long time for the scorecards to be it. This is boxing, and such actions were normalized a long time ago. Those who defend the decision, point to the higher work rate from Franklin. Fair enough, I suppose. As there are no set criteria for scoring rounds. Not one that is followed by all the judges anyway.
The fight itself was decent enough, where both fighters went toe to toe at the start, as well as the end of the battle. However, neither fighter possessed real punching power, or the ability to throw electric combinations, to suggest either fighter's stock rose form this fight, as well as have any replay value.
Franklin did nothing in this fight to suggest he is ready to be interesting, against the top tier of the division. Which includes a full round-robin of Deontay Wilder, Andy Ruiz, JR., Luis Ortiz, Tyson Fury, Anthony Joshua, Dillian Whyte, and Joseph Parker. A crop of very good pugilists. Indeed, there is plenty of potential for fun heavyweight fights. Not to mention the injection of young blood from Joe Joyce, Adam Kownacki and, of course, Oleksandr Usyk.
This heavyweight cast of characters does not appear to have any speaking parts for Franklin. For now, he is, at best, an extra. Which does not suggest a bleak future for Jermaine, as ShoBox is an excellent outlet for boxers who would not otherwise find themselves in a television spot. It is unclear what ShoBox's next move will be with Franklin, as they were very adamant that they felt he did not deserve the decision. The other side of the coin is what they will do with Forrest? As they seemed impressed with what they thought was a limited southpaw going into the fight.
Stay tuned…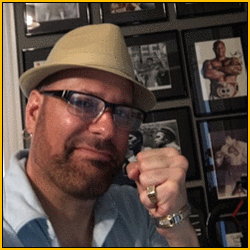 Contact the Feature Writers