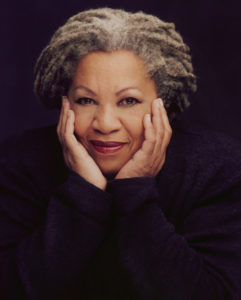 By Geoffrey Huchel
American novelist Toni Morrison (born Chloe Ardelia Wofford) passed away August 5, 2019 in New York City. She was 88.
Morrison studied at Howard University and graduated in 1953 with a B.A. in English and went to earn a Master of Arts from Cornell University in 1955.
In 1987, Morrison published her most celebrated novel, Beloved. In 1988, Morrison won a Pulitzer for Beloved, which was adapted into a feature film starring Oprah Winfrey and Danny Glover. Her other notable works include Song of Solomon and The Bluest Eye.
In 1993 Morrison was awarded the Nobel Prize in Literature in 1993. Her citation reads: Toni Morrison, "who in novels characterized by visionary force and poetic import, gives life to an essential aspect of American reality." She was the first black woman of any nationality to win the prize.

Contact the Feature Writers