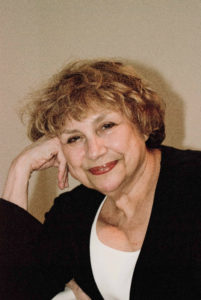 By Diane Batshaw Eisman, M.D. FAAP
Doctor Eisman, is in Family Practice in Aventura, Florida with her partner, Dr. Eugene Eisman, an internist/cardiologist
There is a quiet little lab in Doctor Curmudgeon®'s office.
Of course, it has a computer
And even a centrifuge to spin down specimens
Yet, in a protected corner sits a rare object. Rare, because it is no longer usual to be found in a physician's' office.
An object treated with great respect, it resides in an honored place: a microscope.
This bedrock of Microbiology deserves to revered, because the microscope was the beacon shedding light on a world that had been invisible to the naked eye.
Somewhere around the first century AD, Doctor Curmudgeon® can imagine a curious Roman fascinated by clear glass and experimenting with different sizes and shapes. And he must have discovered that if you looked at something through one of his glass samples, it made that thing under the glass larger.
Wow!
And some unknown ancient scientist most certainly observed that the magical piece of glass was thicker in the middle and thinner on the ends.
A few years slithered by and it was a pair of Dutchmen who made eyeglasses: Hans Janssen and his son Zaccharias who began putting lenses into tubes. Do not ask Doctor Curmudgeon® how these gentlemen even thought about doing that. (There are those who give Zaccharias the credit for inventing the first microscope, but there is a lot of debate around that).
It does seem that the Janssens observed that the things they were studying at the end of the tube seemed larger than what could be seen with a magnifying glass alone.
Many historians do give the Janssens credit for inventing the compound microscope: a microscope that uses at least two lenses.
Then came Antony van Leeuwenhoek.
He was a merchant and got his start with microscopy by examining cloth under the microscope.
Although, he had very little formal education, he was a meticulous scientist who discovered single-celled organisms. He called these organisms "animalcules." And he looked at all kinds of things: capillary blood flow, sperm, and muscle fibers.
Van Leeuwenhoek truly laid the basis for microbiology and is sometimes referred to as "The Father of Microbiology."
Brian Ford, a British biologist, found van Leeuwenhoek's original specimens in a collection at the Royal Society of London…and this was in1981! The specimens were found to be of extraordinary quality and exceptionally well preserved.
Doctor Curmudgeon® returned to her little lab.
The microscope was resting beneath its protective cover. And she silently sent up a "thank you," to all those creative and brilliant scientists
It pleased Doctor Curmudgeon® to learn, in the course of her meanderings through the ether, that the word lens came from the Latin word Lentil…and she does love her lentils!
Doctor Curmudgeon® is Diane Batshaw Eisman, M.D., a physician-satirist. This column originally appeared on SERMO, the leading global social network for doctors.
SERMO www.sermo.com "talk real world medicine"
Contact the Feature Writers