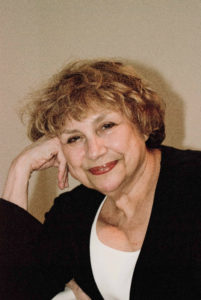 By Diane Batshaw Eisman, M.D. FAAP
Doctor Eisman, is in Family Practice in Aventura, Florida with her partner, Dr. Eugene Eisman, an internist/cardiologist
Doctor Curmudgeon® gently awoke.
What a lovely morning.
The sun shone soothingly through the delicate blinds in her bedroom.
Her husband/partner began to stretch as he, too, awoke.
Her Teddy Bears snoozed safely on the soft green chair in the bedroom.
No office hours today.
It was a holiday.
Her thoughts turned to fresh brewed coffee…some crunchy multi grain toast, organic blueberries and cottage cheese.
Contemplating washing her hair, she reconsidered. Just too much work on a lazy day off.
Stretching once more, she thought about the thousands of emails that were being collected on her mobile phone, computer and IPad.
If she scanned through them, quickly deleting everything that she could, Galahad would be very happy (For those of you who are new to Doctor Curmudgeon's household, Sir Galahad, Protector of the Welsh Faerie people, is a brilliant and handsome Siberian Husky. The Major Domo of the Curmudgeon home, the Husky keeps things running as smoothly as possible with such a cranky, somewhat disordered physician in residence).
She stretched in bed with turtle-like slowness.
Reaching for her phone on the bedside table, she was delighted to see that she had actually remembered to recharge it. What bliss!
As she clambered out of bed, she realized that her husband had already been down in the kitchen. She could hear the grinder as he prepared coffee.
Soon, the smell of the life sustaining liquid reached her.
Ah yes!
She now had the strength and courage to open her phone and look at her email.
No!
No!
No!
The first email dared to have the subject line that said: GARBAGE CANCELLED!
What could this mean?
Was there no longer trash pickup?
Doctor Curmudgeon® decided to take this personally. Spying her consternation, Galahad quickly assured her that he had read the email and it just meant that garbage pickup was only postponed for a day due to an oncoming storm.
The easily irritated physician remembered a time when she had given her husband a shopping list and at the bottom had scrawled "garbage." She meant that it was a reminder to take out the garbage.
However he looked at her, grinned and said, "Honey, I don't think I need to pick up more garbage. We have enough."
Doctor Curmudgeon® is Diane Batshaw Eisman, M.D., a physician-satirist. This column originally appeared on SERMO, the leading global social network for doctors.
SERMO www.sermo.com "talk real world medicine"
Contact the Feature Writers