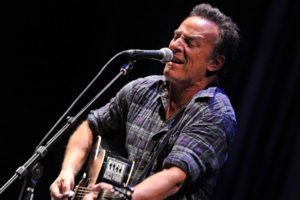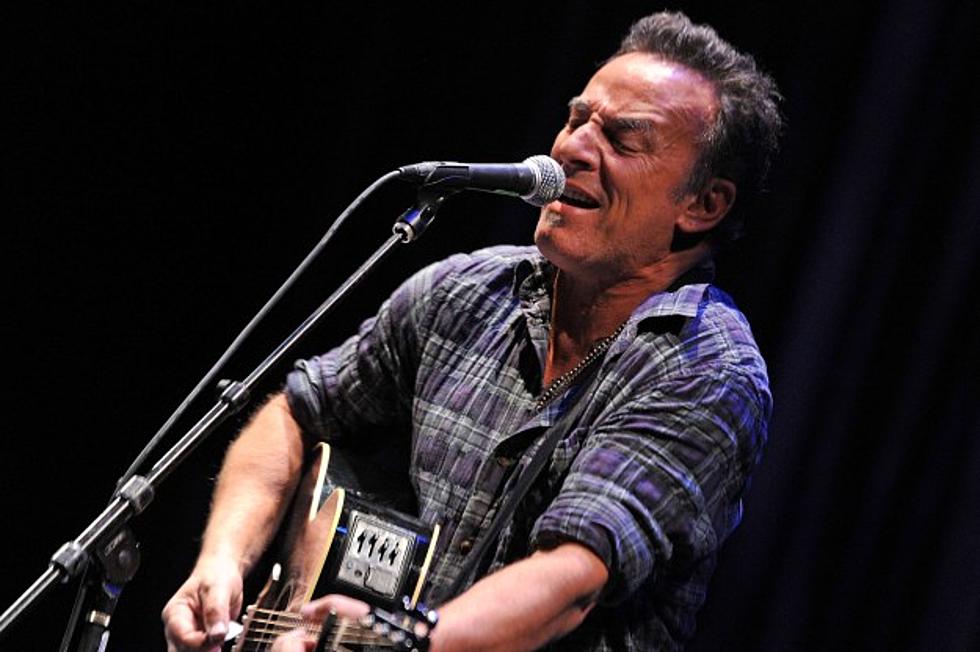 By Anthony "Zute" George
I do not make New Year's resolutions, as I try and live by a code that I could be proud of every day of my life. If we believe tomorrow is not promised to anyone, why do so many people wait until the start of a new year to be productive? Instead, I like to set goals when the ball drops. Among my goals for 2020 is to publish a book I am working on, watch and cover as much boxing as I possibly can, and, hopefully, continue my streak of seeing Bruce Springsteen perform live.
I have been lucky enough to see Bruce perform live every year since 2016. It began with the phenomenal MetLife III concert in New Jersey, then followed by seeing Springsteen on Broadway in October of 2017, then again in December of 2018, and capped off with Bruce's fantastic five set solo performance in 2019's Stand Up For Heroes extravaganza; he also did one song with Sheryl Crow during that show. Not bad for someone who never had the financial means in the past to witness any of Bruce's epic shows.
The streak has excellent potential to continue in 2020; however, Springsteen fans are just hanging on rumors and hope at this point in time. A new album with the E Street Band and a subsequent tour appears to be a given, when will that occur is where the rumors fluctuate. As far as I know, Bruce and the band have not even entered the recording studio yet, making a tour in the first quarter of 2020 very hard to bear fruit. Then there is information explaining that Bruce's daughter, Jessica, is set to be competing in this year's Summer Olympics. Jessica is a show jumper champion rider of horses. Bruce is the kind of dad who is always present when his daughter competes. If Jessica is competing in the Olympics, you can bet Bruce will be in Japan watching with pride. That means a Summer tour is unlikely.
The best we can hope for is the last quarter of the year. But without an album, we have no hope. My gut tells me the album will drop after the Olympics, and the tour will begin in 2021. Bad news for my streak.
One might be thinking, you did not see Bruce until 2016, why are you so fixated on seeing him again, you certainly have managed many years without it, should be gravy for you. True. But once you get a taste of Bruce live, you are never satisfied. Only maniacal Springsteen fans can understand that. There are very few joys in life that even come close to a Bruce live performance. It is just that simple. Once your brain has been exposed to such euphoria, your body aches to experience it again.
In the meantime, you survive to listen to Bruce as much as possible. And there are many options to do so. Western Stars is a fabulous new album, that comes in two different versions, and an incredible film. Blinded By The Light is a great film based on one of the most obsessed Springsteen fans of all time, and there is plenty of competition for that title. Not one Springsteen album gets old to his most obsessed fans, and his first eight studio albums are complete masterpieces. The rest of the lot is pretty grand as well. Then there are the live performances. A wonderful vault of concerts are available for fans on nugs.net, many DVDs also exist of his concerts; the Barcelona concert available on DVD includes what I think is his best performance of Dancing in the Dark, as well as a solo of Spirit in the Night that is timeless. Then there is youtube, where you can see many live performances, including most of the epic MetLife III concert.
Despite the many ways to get your Bruce fix, none of that replaces the eagerness that we all have for a new concert with the E Street Band. But for those who are once like I was, not in the best financial situation to buy a ticket, Bruce is everywhere, and he never gets old.
Will my streak continue in 2020?
Stay tuned…
Contact the Feature Writers