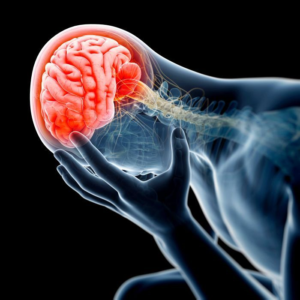 By Jackie "The First Lady of Boxing" Kallen
I've been involved in boxing for over 42 years. I love the sport and care greatly about those who step into the ring. It has always haunted me that in the past hundred years, over 1600 boxers have died as a result of brain injuries obtained in the ring.
Last year alone, there were four deaths. Right after I learned of Patrick Day's untimely death, I started thinking about what can be done to reduce those numbers. Many commissions do neurological tests, but not all. Most deaths can be attributed to concussions and most fighters were unaware of any brain problems going into the fight.
I started talking to medical professionals looking for a way to pre-screen for brain issues. Through my brother, Skip Kaplan, we came across a company called WAVI. This company has come up with a device that gives a direct measurement of brain function. It gives a comprehensive readout of one's brain voltage, brain reaction speed, and physical reaction speed.
This provides a baseline brain measurement that can be referred to forever. After each fight, the test can be repeated and compared to the original test to detect changes. I can see this being used any time a fighter is Ko'ed or has taken a lot of shots during a fight.
The testing is simple. A specially-designed headgear is worn and a series of tests are done. The headgear is attached to a computer and the results are instant. There is now a baseline to compare the fighter to his/her brain state after the fight to better understand if there was an injury. If he or she is injured, the boxer can be referred to a doctor for further examinations.
How great would it be if all commissions, gyms, and promoters had one of these testing devices? Every licensed boxer would have an objective baseline brain measurement in his (or her) file. The test is quick, is totally painless, and non-invasive. I wonder how many deaths could have been averted if a pre-existing condition was detected.
This testing could also give trainers a good idea how long to rest a boxer after a tough fight. The brain takes varying time to heal depending on the extent of battering it took. Boxing needs to move forward and utilize new safety measures like this to protect the participants.
I have formed a new company, Mind Maps LLC, with my brother and two doctors. We are working to get the word out about this new testing. Not only for fighters, but for all athletes. 400,000 brain concussions occur in high school sports in any given year. Testing these kids before and after each season would be a great way to map and prevent brain injuries.
This testing is also great for aging people. There's a big difference between being mildly forgetful and having early signs of dementia or Alzheimer's. Having a baseline measurement is as important as knowing your blood pressure, your cholesterol levels, or your annual EKGs.
I am excited about the possibilities that lay ahead for Mind Maps LLC. Just saving one life will be worth it all. Hopefully, in time, all boxers will have a baseline brain measurement that they can refer to and compare to. CTE (Chronic traumatic encephalopathy) is real. Many retired athletes suffer from it and don't even know it.
Brain measurement is the future of professional sports.
Contact me via the form box below if you would like more information.
Contact the Feature Writers