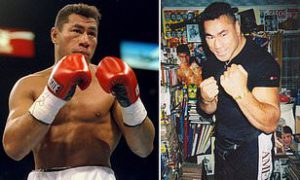 By Donald "Braveheart" Stewart
Being a Scot and a proud one at that, the things that allows us to puff out our chest with pride is when we do a sport well. Although it is not often, the one thing we tend to do well is organization. With the memory of a hugely successful Commonwealth Games, held in Edinburgh in 1970, the best Commonwealth Games held in Glasgow in 2014, in between we can tone down the excitement of the one in between – the 1986 Games in the capital city of Edinburgh. It was to be a blast.
Unfortunately, the British government of the day, under Prime Minister Margaret Thatcher, had policies with due regards to apartheid South Africa that meant our global policies were seen by many as unpalatable. Support for sport in the racist regime of South Africa led to a major boycott by mainly black nations which along with the event being beset by financial trouble, led to the media magnate and financial crook, Robert Maxwell, becoming chair and announcing himself savior. The rest of us were trying to find some form of sporting integrity to applaud.
We got it.
James Senio Peau, who was to become Jimmy Thunder, 35-14, 28 KO's, a Samoan, fighting for New Zealand, came, saw, and conquered. Winning the Gold Medal at heavyweight at a Commonwealth Games with so many countries refusing to take part may not have been the best way to announce yourself on a big stage – not that the Commonwealth Games by that time was in any way big – but he took no heed and pursued a tremendous career. We can take some time to look back on that career because, unfortunately, at only 54, Jimmy has passed after surgery that has been described as routine.
A former IBO and WBF heavyweight champion, he was also a regional title winner and an Australian champion not once, but twice. He had already found fame and prominence by winning silver in the 1985 World Cup in Seoul, prior to the Commonwealth Games so he was hardly anonymous – given his physique that would have been more than just tricky!
That win in Edinburgh was all the more remarkable because he beat the hometown fighter in the final by knocking him out. Peau was the very first Samoan born to win a Gold Medal in the heavyweight division at the Commonwealths. The fight was not a foregone conclusion as Peau struggled at the beginning of the fight rounds before he knocked out the Scottish favourite.
It may have been the pinnacle of an amateur career that was to show, reportedly, an 83-6 record which was impressive of its time. It was also reported during his amateur career that he took on another British prospect in Henry Akinwande. Peau's boots were slipping on the floor of the ring. This was due to the excessive heat so to solve the issue, he removed them. It meant that his feet stuck to the canvas and his skin tore off. Unsurprisingly he lost!
In 1989 he moved to Australia to turn professional and started that phase of his career with a stoppage win over Fiji's Niko Degai. His entry into the professional ranks came because he was deemed not good enough to get to the Seoul Olympics for the New Zealand team. At that point, in 1989, the name change happened, and he went from Peau to Thunder! In the pro ranks he was to be trained by Gerry Preston.
The Thunder in his fists were never more obvious than in 1997 when he knocked out Crawford Grimsley, live on the USA Network's Tuesday Fight Nights with his very first punch recording a knockout in only 13 seconds! I believe it remains the fastest heavyweight knockout…
His notable successes over his professional years included wins over former Olympian and now trainer of Joseph Parker, Kevin Barry in 1989, Richard Mason for the in 1994 for the vacant IBO title, Trevor Berbick on points in 1995 for the WBC continental Americas title, and Tim Witherspoon in 1998 on points.
Other fights he had included a 4th round 1990 loss to Mike Hunter, father of the current heavyweight contender, two Commonwealth title fights he lost in 1991 to Derek Williams in the 2nd round, and in 1993 on points to Henry Akinwande. Fighting British opponents loomed large and current Sky Sports commentator, and former cruiserweight world champion, Johnny Nelson faced him and won on pints against him in Auckland New Zealand for the WBF title in 1993.
He also went the 12 round distance with John Ruiz for the NABF title in Kansas City in 1997, but lost in a split decision whilst Monte Barrett stopped him in the 7th in the Hammerstein Ballroom in new York in 2000.
His final fight was 2 years later when he lost to Colin Wilson in Parkville.
Retirement was not always kind to him and working as a security guard in Las Vegas and as a trainer paid the bills. He faced time inside a cell at one point due to a bar room brawl and I have to say, given the people he shared a ring with, it would not be my first choice to face a bar room fight with!
It's another life cut short and no matter where he ended up, the journey he took us on, from being the first Commonwealth Samoan heavyweight champion, the quickest knockout artist in history and a man who went in with greats and came out a giant will surely now have found his peace.
Contact the Feature Writers