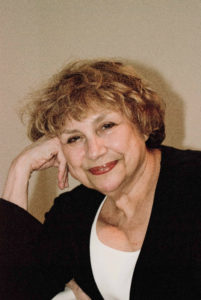 By Diane Batshaw Eisman, M.D. FAAP
It was only last week when Doctor Curmudgeon®'s husband (Hero Riding Spotted Horse) decided to go to the bank Donning his riding boots, Doctor Hero (his full name will be abbreviated for the sake of fewer typing strokes) approached the driveway where his Appaloosa waited patiently, chewing organic hay brought in fresh daily from a trusted local farm.
The horse neighed happily at the thought of hitting the trail.
Doctor Hero saddled up, leaping gracefully upon the back of his waiting steed.
The Curmudgeon family does not like ATMS. They are avoided and ATM cards that appear in the mail are shredded while the family does their happy dance around the humming shredder.
And yet, there are rare occasions when a family member must physically present himself at the bank.
This was an instant when Doctor Hero had only one single, solitary check to cash.
Taking scenic back routes to the bank, horse and rider arrived shortly. The Appaloosa found a shady, comfortable spot in which to park himself. Dismounting, Doctor Hero provided his horse with snacks to munch on, while the simple solitary check was cashed. (The Curmudgeon family, archaic beings, still believed in cash). "Surely, a matter of a few moments" he told the Appaloosa. And the horse nodded in agreement. The scene was a weekday, mid-morning, well before the lunch time break.
As Doctor Hero approached the end of the line, he noted sixteen people ahead of him. He also observed one teller actively working. Glancing at the ATM machines within the bowels of the bank, he saw a long line because only one machine was available.
(Interjection from Sir Galahad, the Siberian Husky who is a member of the Curmudgeon family and watches over the others: "Our Appaloosa brother's name is NOBLE.")
Unable to control himself, Doctor Hero snorted quite loudly.
Hearing the snort, Noble trotted into the bank and snorted as only a horse can, upon seeing the line.
While outside. Noble had observed that one drive-in window had an attendant. He also remembered that Doctor Hero had been turned away when he walked up to the drive-in window, because he was not in a vehicle.
As Doctor Hero turned toward Noble, Noble said, quite loudly, "Vehicle! Schmicle! We're riding to that teller!"
And so they did.
After the doctor gave a dissertation on horses as vehicles, the teller slapped his face and…
Doctor Hero cashed his check
And Noble thought to himself, "Yes, it really does take a horse.!
Doctor Curmudgeon® is Diane Batshaw Eisman, M.D., a physician-satirist. This column originally appeared on SERMO, the leading global social network for doctors. She is in Family Practice in Aventura, Florida with her partner, Dr. Eugene Eisman, an internist/cardiologist
SERMO www.sermo.com "talk real world medicine"
Contact the Feature Writers