Loading ...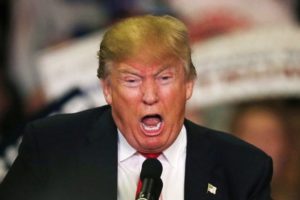 By Anthony "Zute" George
Well, it is finally here. A crisis that has wiped out our way of life. And this time, it has affected virtually all of us. And when I say all of us, I am talking about people living in The United States. Indeed, the Coronavirus has impacted many countries. But it is here in the country I live in that I would like to focus on.
For most people, Covid-19 is not a fatal illness, thankfully. But it is a virus that has shaken up our lives in a way that has never happened before. All sporting events have ceased. Casinos are closed. You can no longer go and sit down and eat a meal at a restaurant. Or go to a bar to have a drink. In most places, movie theaters are shut down. Soon barbershops and nail salon's will no longer operate. Going shopping for groceries will not look the same, either. If I missed something, it was not intentional, but because I failed to see the need to keep piling on the bad news.
Just how long these everyday activities that Americans love will be on pause is anyone's guess.
Oh, and by the way, the death toll will continue to rise, as there is no guarantee that we will get control of this heinous situation anytime soon.
Depressed yet? I would say cheer up, but I really do not know if things will ever be the same.
Indeed, when America was attacked on September 11th, 2001, it crippled us as a nation. Sporting events where canceled and people were traumatized forever. But it was always understood that Major League Baseball and the like would get back to business after a rightful tribute. Today, I do not know when we will ever see a sporting event again. Sure, it is easy to say things will be back to normal, and that is probably the right mindset to have. But it is not a bet I am willing to make. That is assuming there was a casino I could walk into to place such a wager.
Why this is so bad, on top of everything else, we have the heinous leadership of Donald Trump to worry about. The only thing I have confidence in when it comes to this despicable human being is that he will always do the absolute wrong thing. Like, call the Coronavirus a hoax cooked up by the Democrats, when he could have really taken action to try and stop the virus from getting out of control. Who knows precisely what his Laissez-faire approach when the virus was first evident cost us, but it should be apparent to all that is was the absolute wrong thing to do. Exposing him once again as a terrible leader with no regard for anyone else's opinion. Trump wants to take credit for anything that goes well, yet he is fantastic at pointing the finger when things go wrong. It is never him who could have done better. There are many things wrong about Trump, but those elements are just dangerous when a crisis arises.
Yet there are still those who go out of their way to support this man. It is mind-boggling. How dare we blame him for this virus? Of course, those who support Trump do not have the intelligence to distinguish the difference between blaming someone for an occurrence and criticizing their response to an occurrence. No, Trump did not create the virus, but he did nothing about it when he should have because he felt it would be seen as a negative to his Presidency. Instead, he did he what he does best, talked out of his rectum, insulted Democrats and the press, and assumed his magic words would make it all go away. Or perhaps the hot weather would take care of anything.
Of course, none of that has ever really worked with this guy, but in this situation, the virus could not be replaced and forgotten about in the twenty-four-hour news cycle. It is too tangible and too dangerous to be replaced by other news. Which Trump and his mindless Humps always depend on. So, he cannot just say the response is beautiful, and the government is making millions of masks that everyone will get. Trump will actually have to deliver, or people will die at an alarming rate. The media cannot ignore that for the flavor of the day.
We are in a position where not even Trump can double talk and manipulate the obvious away. Therefore, he will now respond by using the incredible resources of the United States to get this thing under control. And we are all supposed to love him for it? Incredible.
That would be like praising Superman for stopping Godzilla. But only after Godzilla destroyed half of the planet. Superman did not act sooner because he was too busy screwing Lois Lane. Would you forgive Superman? Would you be grateful?
How anyone can still stand by this guy, well, it does not surprise me, it just shows how clueless some people are. And if you still support Trump, you are useless to me. I want nothing to do with you. If you chuckled when he called this the Chinese Virus, do not expect to have a conversation with me anytime soon.
If we get out of this crisis, it will be in spite of Trump, not because of him.
If this annoys you or brings you down, I am sorry. But it must be said.
I would much rather be writing about boxing, believe me. Although I am personally very political and a proud liberal, I do not fancy talking or writing about politics much. But because of this crisis, there is no boxing to report on right now. Quite honestly, it seems kind of futile to write about boxing when we do not even know when this great sport will resume with business as usual. Despite the fact that the International Boxing Hall of Fame recently reported that they plan on going forward with their Hall of Fame Weekend, I have serious doubts that event will take place. I hope I am wrong.
Should we blame Trump for that? Well, Bob Arum seems to think so. I do not know much about Mr. Arum personally, but the last thing he strikes me as is a left-wing liberal. Maybe he is, and maybe he is not, but the important thing is he gets it about Trump.
Anyone who is levelheaded, and not living their life through Trump-colored glasses, could follow the paper trail and see that Trump could have responded in a different way much earlier. Which could have prevented the virus from spreading the way it has. Indeed, there is nobody that could guarantee the virus could have been stopped from spreading the way it has. Still, an opportunity was missed that should have been taken. An opportunity that a real competent leader would have pounced on. Instead, we have a seventy-plus- year-old brat who is fueled by the fire of supporters that are too dense to realize Trump cares nothing about them.
If we keep letting Trump off the hook with his madness, there will come a time where the country's enormous resources will not be able to bail him out. Perhaps that time is now, it is too early to tell. Again, I hope I am wrong…but I do not want to keep living that way. So, if you still support Trump, I consider you an extreme danger to our country, and there is not enough social distancing on the planet for you and me.
I said there are no guarantees, well I was wrong. The only guarantee that I see left in life is that the Hardcore Trump Supporter will stand by their man regardless of his dangerous actions and rhetoric. Such a dynamic is even scarier than Covid-19.
How do we normal Americans weather that storm?
Stay tuned…
Contact the Feature Writers