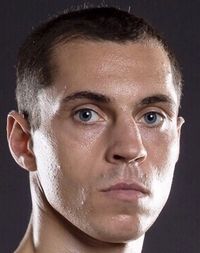 By Donald "Braveheart" Stewart
When the towel landed in the ring in the 11th round, the curtain fell on Scott Quigg's 35-3-2, 26 KO's, career. And what a career it was. The decision taken by trainer Joe Gallagher was a tough one: tough on him, tough on his fighter and even for some, tough to fathom.
Quite a few had asked in the lead up to the 11th, why was Quigg allowed to continue being battered for so long said some? Others asked why he was not allowed to go out on his shield – he was a warrior and he was a fighter and he had heart, so have a heart and give him his wishes, we heard.
Gallagher knew what he was doing. He is a very experienced man. Quigg was well behind. Gallagher would have loved to have given him his final hurrah with the final bell; he was however taking more and more punishment. The time was ripe, the towel was raised, and Gallagher took the decision. Simple as that.
Joe Gallagher is nobody's fool. Just as much at home verbally sparring with promoters as he is holding the pads for his many champions, he could see that the 31 year old Quigg was showing his age, the miles on his clock and was looking increasingly desperate. Jono Carroll was well ahead but now taking Quigg apart. Gallagher had given Quigg time to rescues his pride, it was now time to rescue his fighter.
Quigg was the former British super bantamweight champion who had held, for 3 years, the WBA super bantamweight title. He was a scalp, he was a former world champion and he was worthy of respect. Jono Carroll had given him plenty after the fight but was thoroughly dismissed by people going into the fight that he was clearly struggling to give any respect before the first bell, back.
Quigg had been fighting for 13 years professionally. In 2007 he made his debut in the Jarvis Hotel, Manchester against Gary Sheil, and went on a pathway that saw others see him as a future champion. To cement that reputation by 2010 he was beating Gavin Reid in a British title eliminator. The first 5 years of the decade would be HIS.
In 2010 he beat Sabtiago Allione, who took 3 attempts to make weight, for the WBA intercontinental title in his hometown of Bury. He defended in the same year in Bolton against Daniel Kodjo Sassou, a 47 fight veteran.
In 2011 he was ranked 4th by the WBA, having beaten Franklin Varela in a WBA title eliminator with a 7th round stoppage. He then went on to take the British title by beating Jason Booth when Booth retired at the end of the 7th round – something many in his final fight, thought Quigg should have done himself.
Then came 2012 when he defended the British title against Jamie Arthur; he did hit the floor in the 4th but stopped Arthur in the 8th. He then went on to fight Rendall Munroe for the interim WBA title. The fight ended in a draw as Munroe had been accidentally cut in the third round. The rematch in the same year was on the undercard of the ill fated Ricky Hatton return to the ring in the Manchester Arena in November. Quigg won by stoppage in the 6th. He was made the WBA Regular Champion; Christmas was good that year.
Nearly a year later in October 2013 Quigg, by beating Yoandris Salinas in London by majority draw now held the WBA regular title, bizarrely because he was not beaten! Then on the undercard of the first Froch/Groves fight he defended against Diego Silva by knocking him out in the second round. The title was legitimately his now.
In 2014 a second round stoppage of Tshifhiwa Munyai to defend his crown in April was the start of the year and then another defence in September on the same bill as Anthony Crolla and Anthony Joshua, he managed to beat Stephane Jamoye by stoppage to complete his fighting professionally for the year; he remained undefeated. After his win, he called out the new IBF champion Carl Frampton and the WBC champion, Leo Santa Cruz.
The fight against Frampton had been on the cards since earlier in the decade, and to all of us, they seemed to be on a domestic collision course that was always going to happen. Fans though, being fans, who desperately wanted this fight, always wondered if they would ever actually get it…
Just to keep busy he defended his title again, this time against Hidenori Othake in November. He was taken the distance but won comfortably on points.
That fight with Frampton was fated to happen and in 2015, it began to gain real momentum. Back in the ring in July to face the guy who had lost the IBF title fight to Carl Frampton, Kiko Martinez, fans salivated, as they could make comparisons. They could work out who might win in a real fight. Against Quigg Martinez did not see the end of second round. Quigg had managed to beat Frampton to the punch that quelled Martinez – Frampton took until the 9th round to get him out of there…
And then in 2016 on the 27th February in the Manchester Arena – Quigg's backyard… The WBA and IBF title unification fight between Bury's own Scott Quigg and the man from Northern Ireland, managed by a McGuigan, trained by a McGuigan and backed by a nation, happened.
The lead up had been acrimonious. It was clear that this was not just a match that had been whetting the appetites of the fans – the boxers had wanted it almost as much.
It went the full 12 rounds.
One judge had Quigg winning. The other two didn't. It was a split decision loss to Frampton. It was his first professional loss in 34 fights. It stung.
After the fight it was revealed that they had a verbal agreement that they would fight again in Belfast if the first fight was a good tussle. Frampton claimed it would never happen as Quigg had been so negative in the fight. Frampton then moved up to featherweight and took on Leo Santa Cruz after he was stripped of his WBA super bantamweight title because he was not organizing to defend it.
From then on the rematch was as much on the lips as most, though never as much as Kell Brook and Amir Khan, the last 4 years have seen it mentioned quite a few times. It evaporated in the ring against Jono Carroll. It was a tough watch.
Quigg was not the man of 5 years ago. His odyssey since that loss to Frampton had included ditching trainer and long time friend Joe Gallagher, moving to the US, working with Freddie Roach, chasing opportunities and then coming back, coming home and having Gallagher back in his corner. It all ended just the same.
He also moved up to featherweight and instead of being the man to chase he was the one doing the chasing but he never got to the same heights as before.
Now his legacy is being viewed in a positive light as it ought to be. He was a hell of a fighter, with heart and the ability to match.
He leaves the ring, head held high and nothing in his career dimmed or diminished, in fact we have a greater pride in his achievements now and he has, thanks to Joe Gallagher, the faculties with which to remember and talk about it all.
Contact the Feature Writers