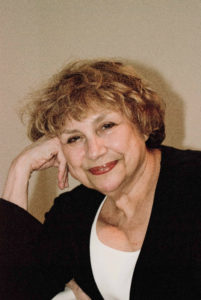 By Diane Batshaw Eisman, M.D. FAAP Doctor Eisman, is in Family Practice in Aventura, Florida with her partner, Dr. Eugene Eisman, Internal Medicine/Cardiology
Doctor Curmudgeon® sits in front of her computer at home.
Various swear words in a couple of languages emanate from her dry lips. Her lips are dry because she has had no water, coffee or tea for the three hours that she has been on hold. She has had no liquid because she has too much inertia to trek upstairs to the kitchen for hydration.
She is deluded into thinking that…soon…soon…soon somebody can answer and that annoying, irritating "elevator" music will stop. Oh, it will be only a short time before she will be blessed with hearing a human voice.
Ah, yes, those of you with the stamina to read this column…ah yes, you will, think, why doesn't she just take the phone upstairs with her? Well, because it is absobloominglutely necessary that she make notes while on the call and there is no computer upstairs…and her handwriting is not an attractive thing to be deciphered.
She has tried this before and somehow the "animosity of an inanimate object" kicks in and she is called while on the stairs. She begs the caller to please hold while she navigates herself down the stairs….but she hears a dreaded click and is forced to start the call over.
GRRRRRRRRRRRRRRRRRRRRRRRRRRRRRRRRRRRRRRRRRRRRRRR
So, what the heck? What's another couple of hours?
And then…oh yes…and then….in these difficult days, there are the chirpy voices.
When you finally find someone, you hear, "Oh, I am so glad you called. I am here to help you. Let's just get your information, first, how old is your first born?" chirps that voice. "Oh that's so wonderful, thank you for that information. And now what did you have for breakfast?….oh just coffee, oh well…and" The call finally ends and Doctor Curmudgeon® cannot get off the phone with any civility. The person on the phone keeps chirping away and thanking her and wanting to know what else is needed and the frustrated doctor keeps saying, trying so hard to be correct, "Ok….uh…thank you…no…I don't need anything else. Yes thank you…you too, have a good day."
GRRRRRRRRRRRRRRRRRRRRRRRRRRRRRRRRRRRRRRRRRRRRRRRRRRRRRRRRRRRRRRRR
(Note from Sir Galahad the Husky who valiantly keeps the Curmudgeon household in working order: "Please understand that, in these trying times, Doctor Curmudgeon is not frivolous, but intent on keeping her sanity. Therefore, for a few minutes, every now and then, she slips into an alternate universe, wherein things are 'normal.' We find this to be far safer for her than Xanax")
Doctor Curmudgeon® is Diane Batshaw Eisman, M.D., a physician-satirist. This column originally appeared on SERMO, the leading global social network for doctors.
SERMO www.sermo.com "talk real world medicine"
Contact the Feature Writers