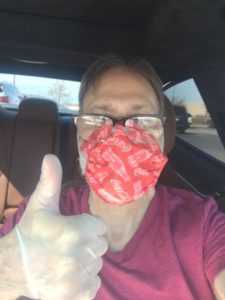 Compiled by "Bad" Brad Berkwitt
Donald Trump Hates His Mother
Dear Editor,
That farce of a press conference the other day that Trump put on and then asked why he does some of the nonsense when people are dying by the Asian female reporter that in the end, had him running like a little bitch, is outright pathetic. It's obvious Trump hates women and it comes from his hate for his mother. There is no other excuse for his constant disrespect of women over decades by this orange pig!
Betty M.
Miami, Florida
Trump Attempting To Hurt People With Mental Health Issues
MR Berkwitt,
I follow your Twitter account and I want to thank you for the opportunity to get my voice out. For years, I have dealt with mental issues that are regulated by meds. Under Obamacare, I finally was able to get all the meds I need and a fair co-pay. But then comes along Trump who hates President Obama and wants to do away with it. Trump has no compassion, sense or integrity! I will be voting for Joe Biden come hell or highwater!
Jay F.
Wilson, NC
No Campaigning Is Helping Trump and Hurting Biden
Dear Editor,
Very strange time in our country with Covid-19 and no political campaigning going on. I actually think this helps Donald Trump and hurts Joe Biden.
Lillian C.
Buffalo, NY
Just Want You To Know I'm Voting For Joe Biden
MR Editor,
I have nothing to really say, but I am voting for Joe Biden!
Aaron T.
Spokane, WA
Use the form box below and pull the menu down to send your "Letters to the Editor" to: "Bad" Brad Berkwitt. Please add your name, city, state or country where you are writing in from. We always like to give credit to our readership.
Contact the management team