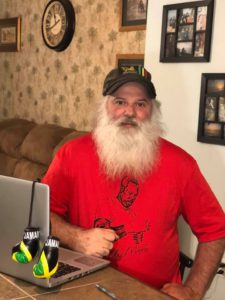 By David "The Journeyman" Vaught
Fight fans love a good slugfest, a fight where all the strategy and planning go out the window and you know somebody is getting knocked out! "Marvelous" Marvin Hagler Vs Thomas "The Hit Man" Hearns, the 1985 Middleweight championship bout, is the kind of fight I'm thinking of. Billed as "The Fight", it has become widely known as "The War". George Foreman Vs Ron Lyle, January 24th, 1976, is a war in its own right. An unbelievable bout between two big, hard hitters who decide nothing short of a KO victory will do. Another battle, which is well appreciated by fans, happened May 7th, 2005, in the Lightweight division, when Diego Corrales met Jose Luis Castillo in Las Vegas Nevada.
There's something special about a man with the will to get up and find a way to win. For me, the fight that stands out the most in that regard, happened December 10th, 1958. Archie Moore Vs Yvon Durelle 1 was a championship fight for Moore's World Light Heavyweight Title. The fight took place in Montreal Canada where Durelle, a French Canadian and 4 to 1 underdog known as "The Fighting Fisherman", had a very supportive audience.
Durelle put Moore down three times in the first round. It seemed impossible that Moore would see round 2, but he just managed to hang on. The action in round 2 through 4 went back and forth with Moore seeming to get stronger as the fight went on, but in round number 5 Durelle caught Archie with a short right that sent Moore to the canvas again.
Moore, known as "The Old Mongoose," would once again begin to take control of the fight knocking Durelle down in the 7th, and again in the 10th round where Yvon was saved by the bell. Moore then unleashed a savage beating in the 11th. Durelle was knocked down twice, the second would be the final knockdown of the fight. Although Yvon Durelle didn't take Archie's title, he won the hearts of Canadian fight fans. These fights are just a few examples of great men who gave their all in the ring, gaining respect whether getting the victory or taking a hard-fought loss. The real winners of these epic bouts are the fans!
Contact the Feature Writers